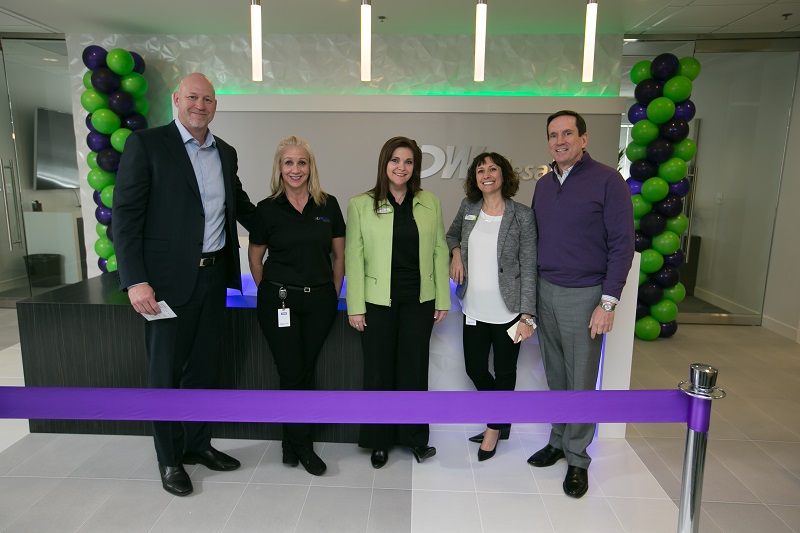 As part of our commitment to support our origination partners nationwide and to meet demand for our products and services, LDWholesale, a division of loanDepot, celebrated the grand opening its newest state-of-the-art campus in Plano, Texas. This expansion is the second for LDWholesale in less than a year—and its first outside of California.
The festive ribbon-cutting ceremony, held in the division's new offices, began with a short speech by Jeff Walsh, president of LDWholesale. Then, Jennifer Chaikin, LDWholesales' branch operations manager, and Dana McGill, director of underwriting, cut the ribbon as Walsh, Misti Snow, senior vice president, operations, and Jack O'Brien, vice president, eastern divisional sales manager looked on. As part the celebration, the LDWholesale team enjoyed a catered lunch of Texas favorites.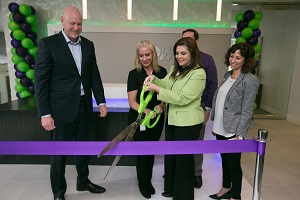 "This is a great day for our division," said Jeff Walsh, president, LDWholesale. "Each day, we strive to be the lender of choice by building successful long-term relationships with our origination partners. Our new office is a clear indication of the volume of commitment our team has to achieve that goal."
The Plano team will support Midwest, Texas, and East Coast fulfillment, while the California team manages West Coast and Operations support.
"We are proud of where we are today and excited about where we are headed as we continue to remain dedicated to growth, innovation, and exceeding our customers' expectations," said Misti Snow, senior vice president, operations.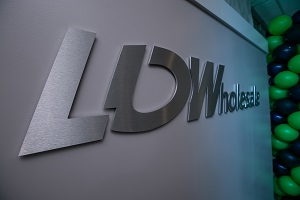 LDWholesale delivers a fast, integrated and seamless technology-based lending experience for business partners and their customers. The division offers a competitively priced suite of conventional conforming, conventional hi-balance, HARP, Jumbo FHA and VA loan products.
Learn more about LDWholesale here.