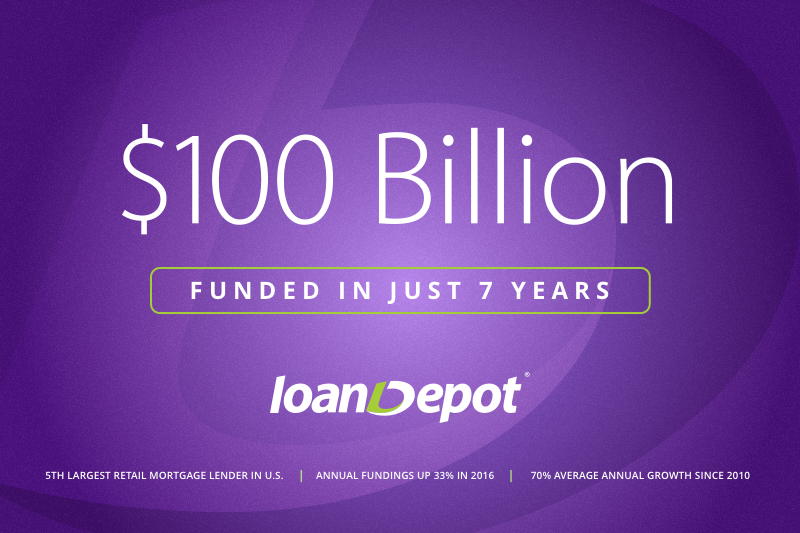 If you had told me back in 2010 when we launched loanDepot, that in seven years we'd hit the $100-billion funding milestone ─ and that we would have a nationwide talent base of 6,000 strong ─ I'd probably have taken a moment for pause.
The optimist in me would have responded, "Sure, why not?" But the realist in me would have been more pragmatic, reminding me that if we keep working hard, chart a course that's honest and forthright, and attract the best and brightest, then yes, it's possible. I would have said, "Check back with me in 2017."
Click here to read more...