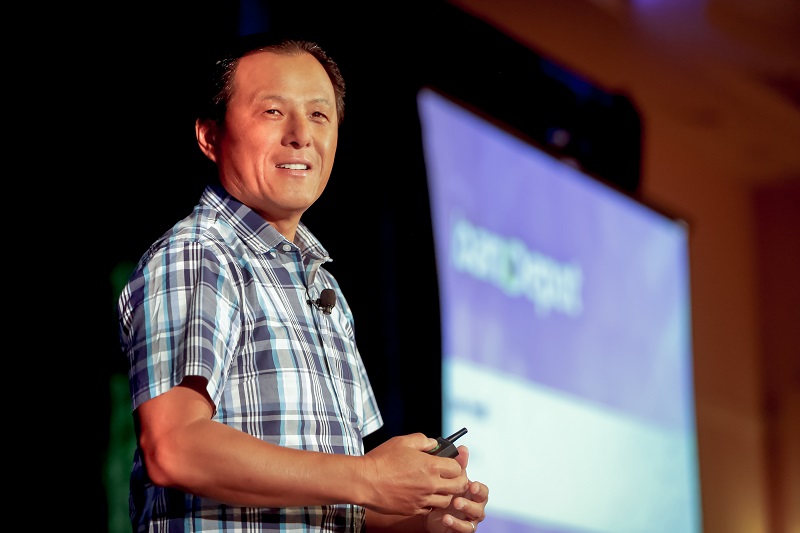 How do you energize a nationwide workforce of more than 5,200 on a united, purpose-driven path? If you're loanDepot's Chairman and CEO Anthony Hsieh, you log tens of thousands of air miles sharing your vision and passion across the country.
Hsieh strongly believes the best way to keep #TeamloanDepot focused on the future is to regularly provide his insights through constant communication. At his Town Halls, he delivers a straight-forward "state of the industry" as it relates to modern lending, the opportunities ahead, and what loanDepot is doing to maximize them.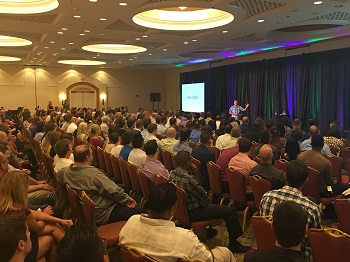 Together with his leadership team, Hsieh also discusses new technologies, and, more important, how they will help us manage the challenge of assisting an ever-increasing flow of responsible borrowers.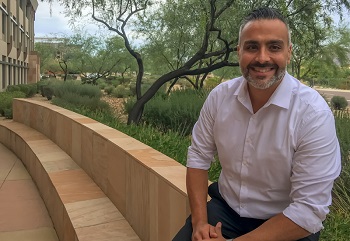 "Anthony is not only a visionary, but one of us," says Tony Alvarado, a licensed lending officer at our Scottsdale, Arizona, campus. "He is cut from the same cloth and he's thinking not only about loanDepot, but about our futures and our families. His care for my family, my coworkers and our community as a whole is refreshing."
loanDepot Town Halls, like those held over the past few weeks, give our associates a comprehensive recap of company progress on key initiatives, our competitive edge, and, most important, where Anthony and his leadership team forecast the company will be in the next 12 months.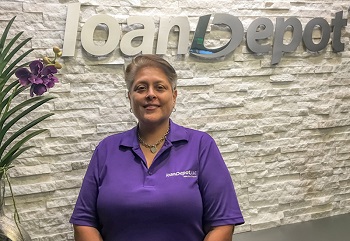 "It's one thing to know you work for a great company—a game-changer for sure—but another for Anthony to go deep and show you step-by-step what we have done and what we are doing. It is real and what I truly love about our Town Halls," adds Lydia Garza, a licensed loan officer at our Scottsdale campus. "Anthony is not just a leader to us, he is family. I have worked for Wells Fargo and other lenders, and I have never seen a company run so strong and so prepared to last like loanDepot. We are delivering the products and the services that are geared for our borrowers' needs and wants—which is a win-win."
Interested in joining modern lending's lender? Email your resume today to careers@loandepot.com.