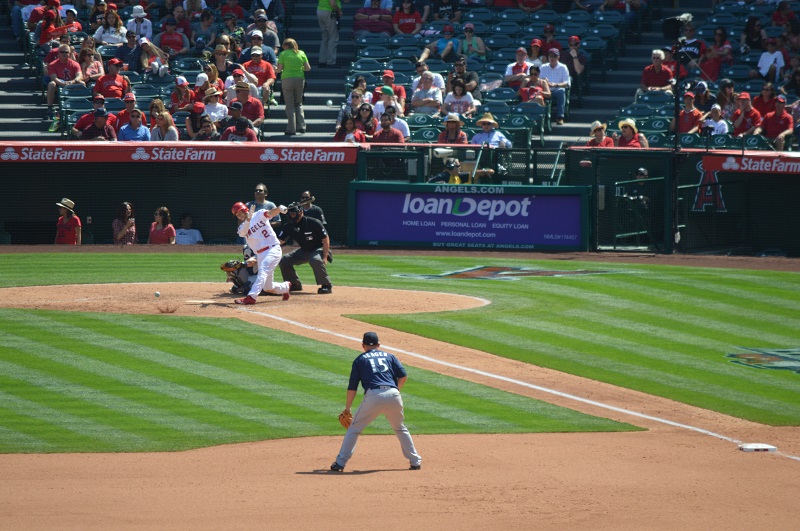 The start of baseball season is here – a time when every pitcher is a potential Cy Young winner and every batter is a .300 hitter.
At loanDepot, we share the eternal optimism and the unsinkable spirit that's inherent in the great American pastime. That's why we joined the starting lineup at Angel Stadium for their first six home games to make the loanDepot name as synonymous with the Halos as a legendary Nolan Ryan fastball.
For six straight televised games that began with the Angel's home opener against the Seattle Mariners on April 7, we swung for the fences with a major-league marketing message directly behind home plate! Catch the action and check out our backstop banner behind home plate.
A heavy hitter in the lending industry, we at loanDepot stood out like countless Angels sluggers over the decades – Lynn, Fregosi, Anderson, Baylor, Knoop, Salmon, Grich, Trout, DeCinces, Guerrero, Jackson, Pujols, Downing, and Carew.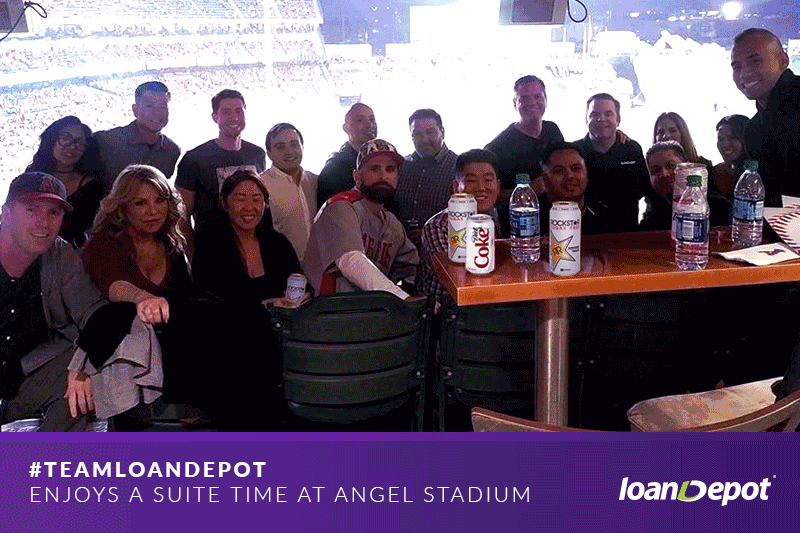 Not only was each game of our advertising run televised in our local Southern California market, it was broadcast in Seattle and Dallas – with even more promotional action on ESPN SportsCenter, the MLB Network, and other local news stations. That means hundreds of thousands of baseball TV viewers – and potential loanDepot customers – caught a glimpse of our iconic "D" icon.
On hand to root for the home team were members of #TeamloanDepot, who cheered on the Halos from the comfort of a luxury suite while celebrating the impact of loanDepot's Home Plate marketing power!
What's on deck for loanDepot's next attention-grabbing advertising statement? How about some 50 radio spots scheduled throughout future Angels Baseball broadcasts! And, look for our national television campaign starting next month.
Imagine all the excitement of Angels Baseball and America's pastime – brought to you by loanDepot, America's lender!
Interested in joining a hard-hitting lending giant? Email your resume, along with your area of interest, to hello@loandepot.com.