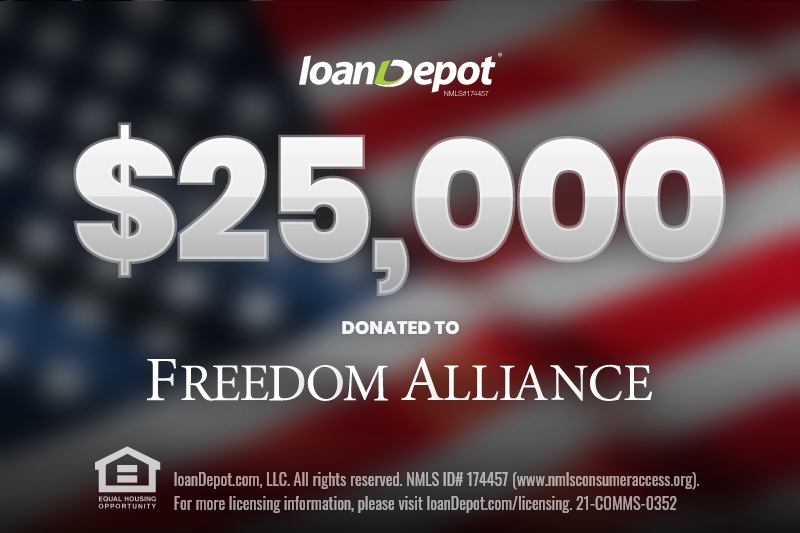 Marking the Veterans Day holiday, loanDepot, the nation's second largest nonbank retail lender, donated $25,000 to Freedom Alliance in memory of Josh Miles, a Marine and beloved member of the WHOW family, to honor all of the heroes who have served our country. The money adds to $1.4 million raised through this year's War Heroes on Water (WHOW) sportfishing tournament, which was founded by loanDepot Founder and CEO Anthony Hsieh in 2018, and also benefits Freedom Alliance.
Freedom Alliance is dedicated to the rehabilitation of wounded service members, combat veterans and military families. Each year Freedom Alliance provides therapeutic services for thousands of veterans, as well as scholarships for the children of fallen or combat-wounded servicemen and women.
Miles was director of military and charitable programs at Freedom Alliance, and a heartbeat of WHOW, who passed away October 18, 2021. Miles was recently honored by WHOW with the introduction of the "Josh Miles Award," keeping the spirit of a beloved colleague and fellow brother in arms alive.
Read more HERE.