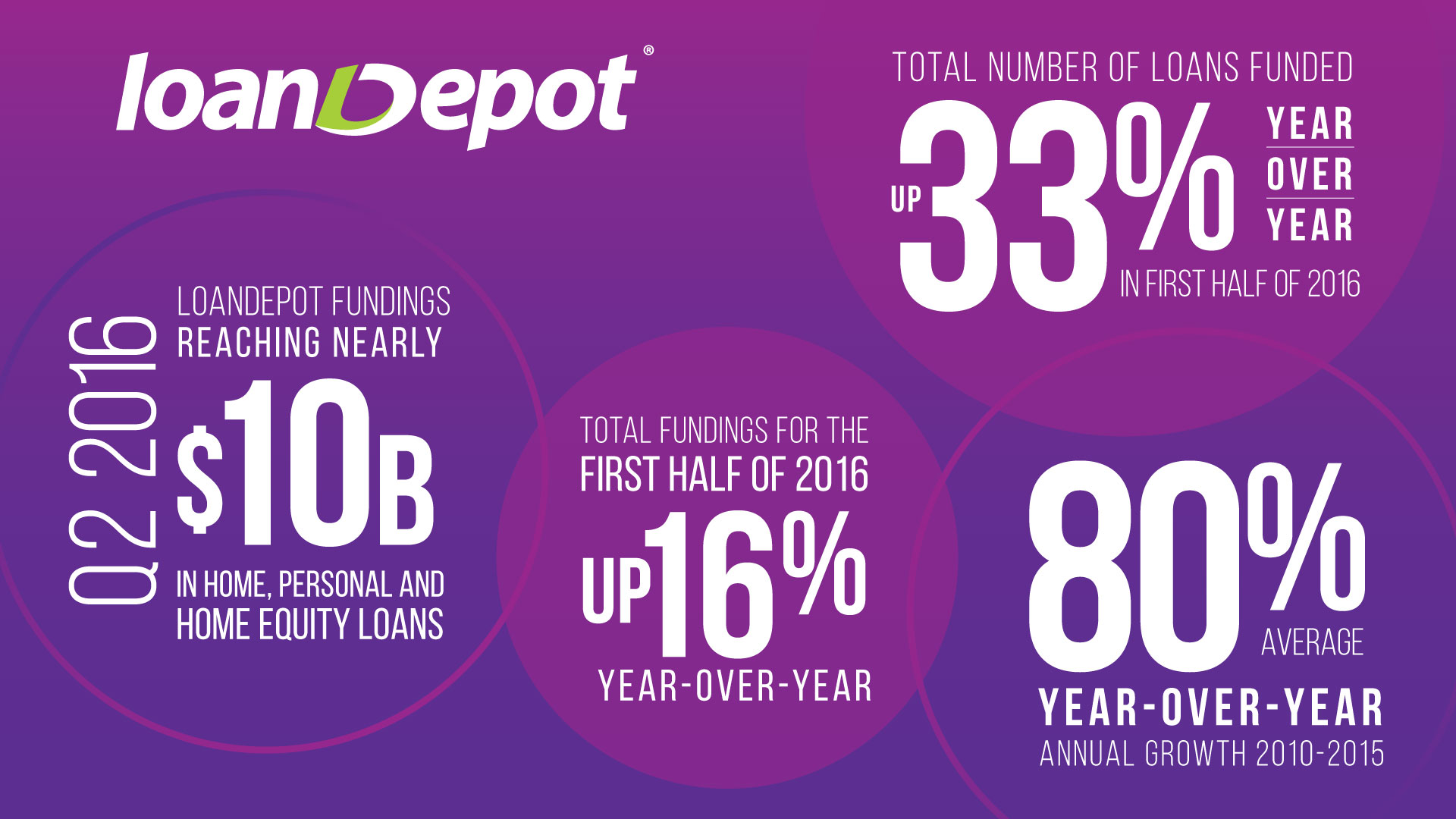 On the heels of our 33% year over year increase in total number of loans funded for the first half of 2016, loanDepot announced today the closing of $150 million in term debt financing. The funds raised will be used in part toward continued technology advancements and product development, and to leverage our balance sheet to hold certain loan assets.
"This deal confirms the strength of our business model and the positive momentum of our brand," said Anthony Hsieh, our chairman and chief executive officer. "It also signals the competitive advantage we have in accessing capital in today's market as we pursue our long-term growth strategy."
Since our launch in 2010, we have achieved 80% year-over-year average annual growth and have been ranked on the Inc. 5000 list of the fastest-growing private companies in America two years in a row. loanDepot is on pace to fund $37 billion in 2016, up from $29 billion in 2015, further demonstrating the value of our personal loan platform and cross-selling opportunities.
Hsieh added, "Our plan is to continue reinvesting back into our platform in technology, the customer experience and product development. This approach strengthens our position as the leading modern lender as the industry heads into the next generation of lending."
Hsieh invests a significant amount of his personal time back into the company every month, most recently having made multiple stops nationwide to meet and talk with #TeamloanDepot associates across the country. He also recently announced recruiting plans at all of the company's campuses and its investment in technology.
Interested in joining a stable company backed by capital investment that is actively looking for enthusiastic associates? Email your resume to careers@loandepot.com.