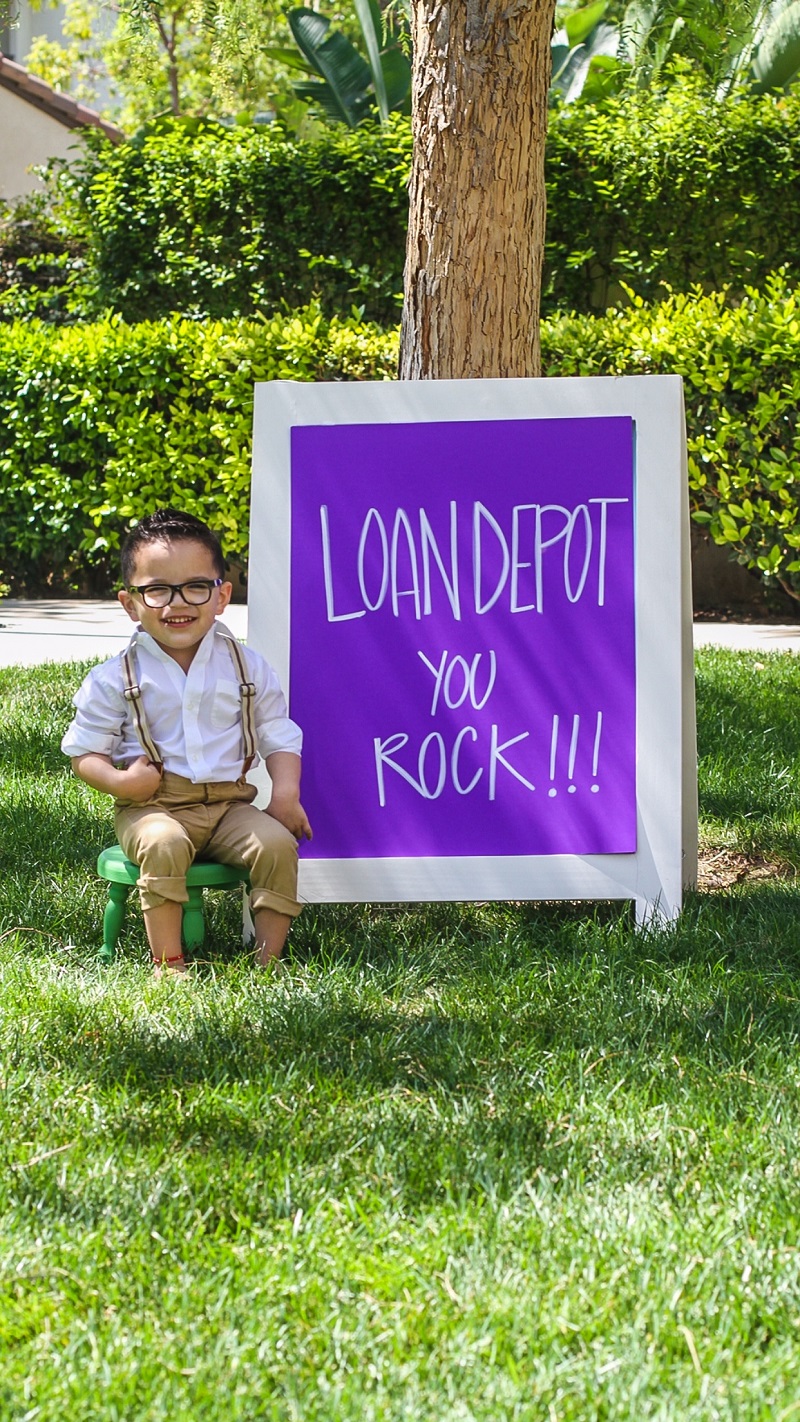 Dedication and tenacity are a part of the power behind #TeamloanDepot and our success in assisting responsible borrowers every year achieve their dreams. It's that same level of determination that also inspired us to donate nearly half a million dollars and hundreds of hours of time to charities nationwide in 2016.
The charities selected represent a diverse array of organizations near and dear to our hearts. From food pantries such as Minnie's Food Pantry, Feeding America, and the Greater Boston Food Bank to health-related charities such as March of Dimes, American Red Cross, the Leukemia and Lymphoma Society and the National Multiple Sclerosis Society, hundreds of pounds of food and thousands of dollars were given to help those in need.
#TeamloanDepot's efforts to feed our communities aren't limited to food drives. Each year, Peter Macdonald, our general counsel, takes his team to volunteer at Second Harvest, one of Orange County's largest food banks. Together, his team sorted food donations at the food bank's distribution center. In 2016 alone, loanDepot donated nearly $100,000 and 3,000 pounds of food to Second Harvest to help feed those in need.
loanDepot also supported the YMCA of Orange County and the Jewish Federation and Family Services with donations of nearly $85,000 each. And, as part of our holiday festivities, we also donated thousands to local charities, ranging from Veterans Village of San Diego, Phoenix Children's Hospital and Boys and Girls Clubs of Middle Tennessee to Big Brothers Big Sisters of Metro Detroit and City House of Plano, Texas.
Donations focused on giving hope were also provided to the Ability Connection Texas, Snowball Express, Make-A-Wish Foundation, Big Brothers and Sisters of Orange County and the Never Ever Give up (NEGU) Foundation. Holidays were made brighter with the gift of thousands of toys given to Toys for Tots and Operation Santa Claus.
#TeamloanDepot's charitable contributions also reflect our associates' passions for what's important to them outside of our work life together. For example, our Boston area campus helped fellow associate Russell Braga raise money for a charity close to his heart: The Autism Project. The charity became an integral part of his life when his son, Dylan, was diagnosed with autism spectrum disorder (ASD).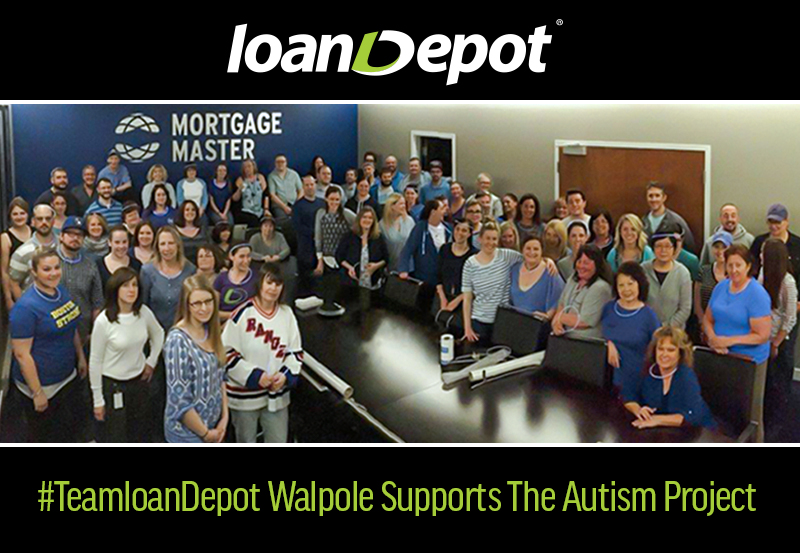 Braga, who works as an information technology manager, has partnered with three other families to participate in The Autism Project's Imagine Walk and Family Fun Day for the past three years. The families' goal was to raise $10,000. But #TeamloanDepot has never been a group that simply achieves goals — our associates love to break records. So it comes as no surprise that, with the help of his associates, Braga and Team AlphaSaurus raised $14,577 for the charity. The money will go to fund workshops, social skills groups, camps, a resource center and a variety of autism advocacy projects that the foundation is hoping to release.
#TeamloanDepot Southern California also helped Brian Ramos raise more than $30,000 for United Cerebral Palsy of Orange County (UCP-OC). The organization helps assist his son, Carter, who was recently diagnosed with cerebral palsy.
"I am so grateful to work for a company that gives with its whole heart," says Ramos. "loanDepot has changed my life by opening up new possibilities for me and my family."
As 2016 came to a close, more than 50 different charities received funding, toys or food from loanDepot—representing a year of continued commitment to support the communities in which we work and live.
Looking ahead, we anticipate 2017 will bring more and even bigger opportunities for giving to #TeamloanDepot — driven by the same core value of heart, love and concern for our communities.
Interested in joining a company with a big heart and an interest in helping the communities at large? Email your resume and area of interest to hello@loandepot.com today.