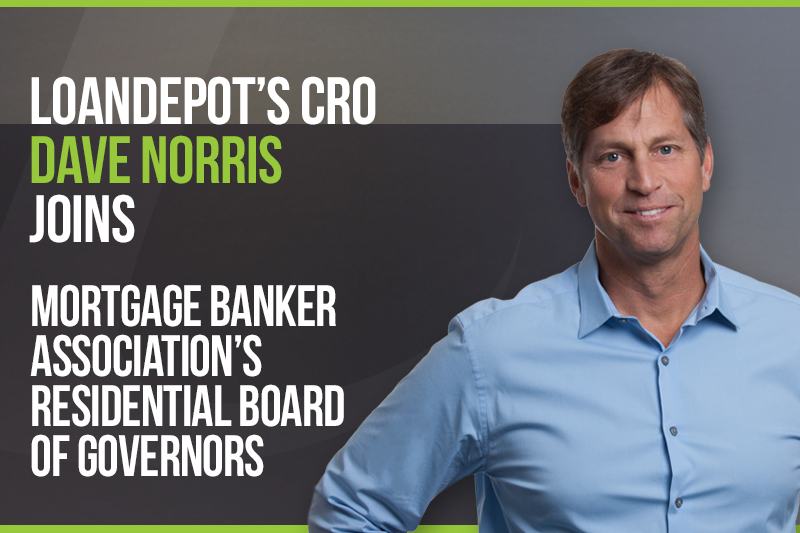 As a leading lender in the United States, loanDepot is committed to helping responsible borrowers access the credit they need to fuel their lives and achieve their dreams, often the dream of homeownership.
We support this commitment of ours in many ways, including through leadership roles in industry organizations to provide balanced perspective and guidance on important housing finance issues facing our nation.
It is therefore with great pleasure that we announce the appointment of David Norris, loanDepot's chief revenue officer, to the Mortgage Banker Association's (MBA) Residential Board of Governors.
"It is an honor to be elected to MBA's Residential Board of Governors," says Norris. "I'm looking forward to joining many of our industry's most respected professionals as we examine and guide many of the challenging issues that will help shape the future of modern lending."
As a voting member of MBA's Residential Board of Governors, Norris will assume a leadership role in helping to build consensus on issues facing today's lenders, including the controversial "Know Before You Owe" rule known as TRID.
Norris will participate in his first board meeting at MBA's Annual Convention this October in Boston.