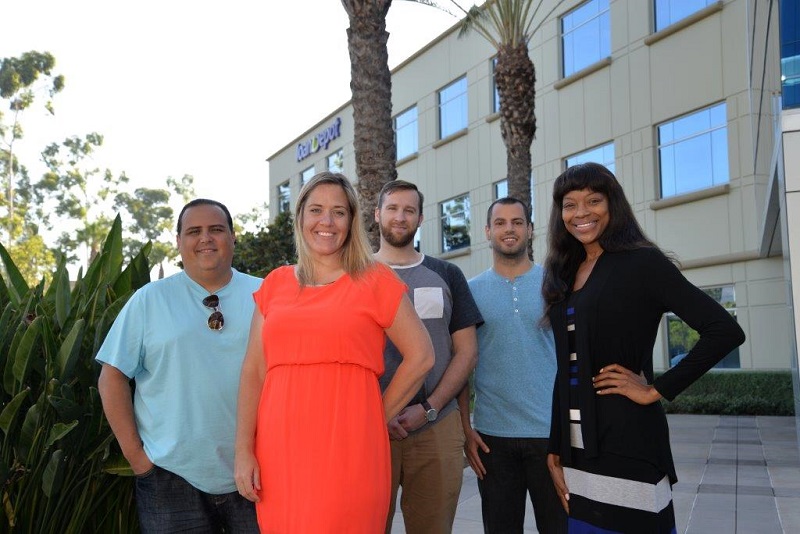 Expansive growth. Limitless possibilities. Unparalleled opportunity. All of these phrases accurately capture why Josh Bettens, Francis Abou, Sam Ghasham, Breanne Roberts and Angelina Richardson are helping to drive loanDepot's newest initiative: the company's expansion into the Detroit area. The five will be making history as members of loanDepot's first Detroit area-based direct lending team.
When asked what attracted them to loanDepot, Josh Bettens quickly spoke up. "I like loanDepot's culture," he says. "The company works hard but everyone has fun and enjoys their time in the office."
Adds Sam Ghasham, "loanDepot's management truly seems to care about their associates. They value the employees who work here."
As a member of #TeamloanDepot, Angelina Richardson values learning and self-improvement. "I'm currently enrolled in acting classes at a local studio," she explains. "My classes help me realize that I can be whatever I want to become. Acting helps me feel more passion."
These newest #TeamloanDepot associates recently spent two weeks at loanDepot's Southern California headquarters training with the west coast sales teams. While they enjoyed soaking up the sun and fun that California has to offer, all were eager to return home and get started in their new positions.
A mix-and-mingle job fair will be held this Thursday, Sept. 8th from 6-9pm at The Townsend Hotel. If you're interested in working with the best mortgage bankers and underwriters, please send your resume to hello@loandepot.com.