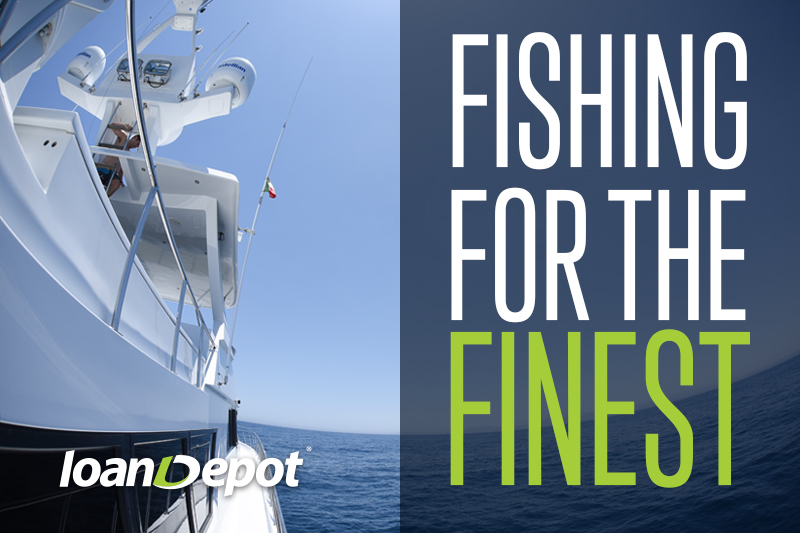 Dedication. Enthusiasm. Passion. At loanDepot, you'll find these are the consistent traits of TeamloanDepot associates. We're proud to say that the daily work we do makes a real difference in the lives of responsible borrowers across our great nation. To achieve this important goal, we select only the finest talent to join our team of innovative thinkers.
While we do work hard, we also play hard. It wouldn't be a loanDepot summer without the highly coveted exclusive invites for a memorable day—or weekend—of high seas adventure, deep sea fishing and delicious cuisine. After a day of fishing on the high seas, our associates always head home with amazing memories and, on occasion, prize-winning catches, like a 200-pound Bluefin tuna!
Then there's our suite for employees at Honda Center where lucky associates enjoy concerts such as Pitbull and Outcry, as well as sporting events such as the LA Lakers preseason games and the Anaheim Ducks. Our associates also enjoy numerous employee appreciation lunches all year filled with delicious food, games and other treats at our many campuses around the country.
These special events further strengthen the bonds our associates build with each other—connections that make our commitment to our borrowers that much more amazing.
Our culture is one of many important things that differentiate us from the rest—and we're always fishing, as it were, for more of the finest. Do you have what it takes to join our elite crew? Email us at careers@loandepot.com.