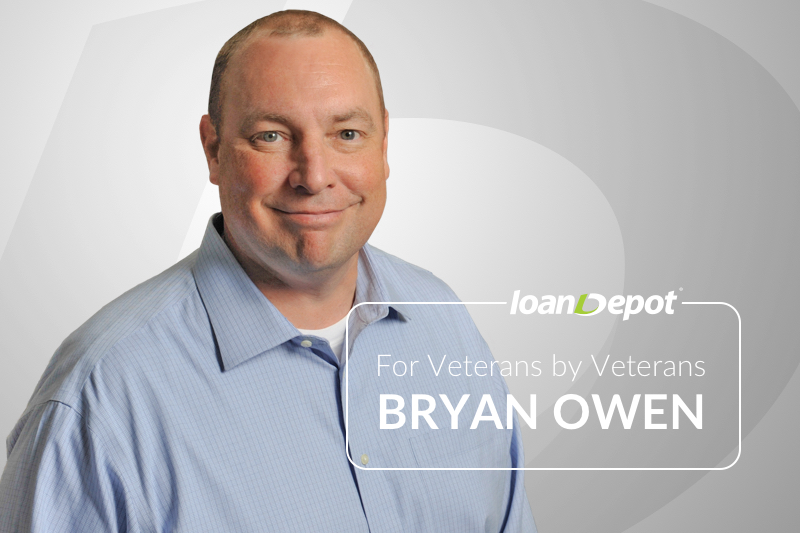 "There's a real sense of duty and purpose to give back to those who have given so much to our country," says Bryan Owen, SVP of Production. "And at loanDepot, that comes from the very top."
Bryan, a veteran himself, is extremely proud to be a member of the loanDepot family, and made even more so by the continued emphasis our associates and executive leadership place on recognizing and being of assistance to current and former members of the armed services.
"There's a real commitment here to helping our veterans," Bryan explains. "With Anthony (Hsieh, loanDepot CEO and Chairman), it's a passion of his to give back to the veteran community, both when it comes to our customers and to our associates. He has tremendous respect for what our veterans have been through and what they've given in service."
Bryan recalls the deep sea fishing trip that Anthony organized for seven decorated military veterans aboard his tournament-rigged 100-foot vessel, Bad Company. The trip became an adventure of a lifetime for his guests, who forged lifetime friendships as they bonded during the experience.
"That trip also had a profound effect on the veterans who work at loanDepot," says Bryan. "They're always proud of Anthony and of loanDepot itself, but there was a very special sense of pride when they first learned of the trip, and then again when they saw the video sharing the effect of the trip for the veterans in attendance."
Anthony was so moved by the experience that he's planning another fishing adventure in the coming months. In the meantime, #TeamloanDepot continues to do what it does best: Helping our customers make smart, responsible choices to maximize their financial futures.
"I'm extremely proud of the way we treat all of our customers—veterans included," Bryan says. "I don't know of another organization as focused on the voice of the customer as we are here, and that all begins with Anthony and his laser-focused vision for and understanding of all of our customers."