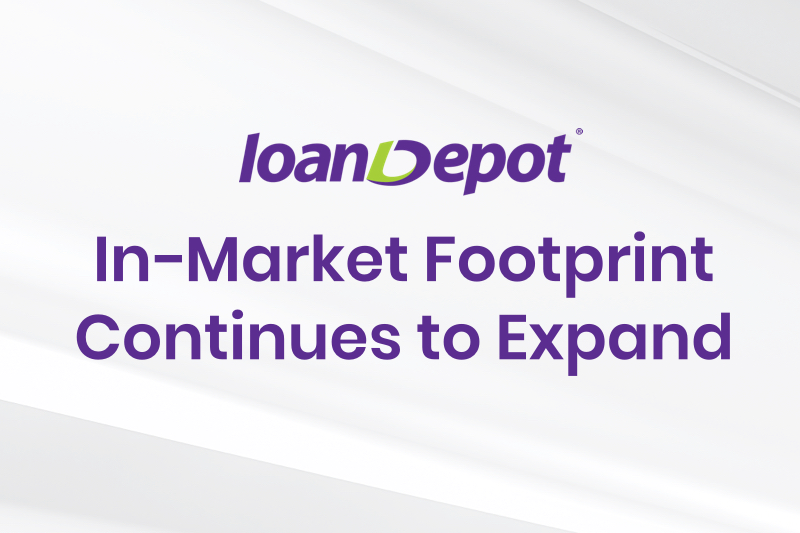 loanDepot continues to build its national in-market retail presence with 11 new market openings and three market expansions over the last 90 days. This continued expansion of the company's in-market retail business is part of its ongoing commitment to provide a personalized home lending experience for its customers by establishing a local presence in every U.S. market it services.
New market locations opened in recent months include Fort Lauderdale, Spring Hill and Fernandina Beach, FL; Paso Robles, Pismo Beach and Suisun, CA; Knoxville and Maryville, TN; Richmond and Newport News, VA; and Wilmington, NC. The company has also expanded its existing market presence in Newport Beach and Torrance, CA and Minneapolis, MN. As part of this expansion, loanDepot is recruiting loan consultants for these new retail locations.
Read more about the expansion HERE.
For more information about lending career opportunities, visit https://careers.loandepot.com.