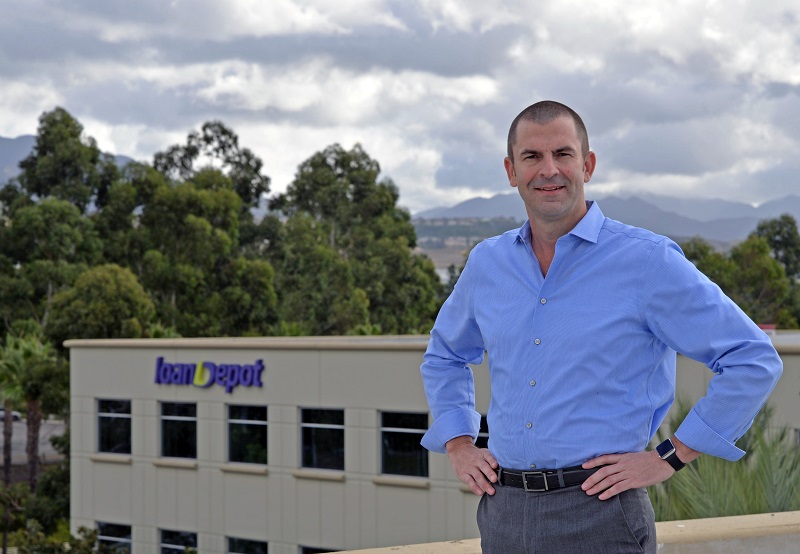 As America's lender, loanDepot is committed to helping our nation's veterans, active military and reservists buy or refinance a home, and we are extremely proud to announce that we recently funded our 10,000th VA home loan of 2015.
Behind every one of those 10,000 VA loans is a borrower who has served our nation, and the family they support and love. Our 1,500 licensed loan officers take great pride in helping to finance their American dreams, and we have an entire team of employees dedicated to processing only VA Loans to ensure the experience is fast and smooth.
Christopher Kreiger, a small business owner and Iraq War veteran, says loanDepot made an otherwise stressful situation easier to bear.
"I was very nervous about doing my refinance," Kreiger stated. "I have never worked with a company like loanDepot before. I was so touched and taken back by my loan officer's involvement and true concern. I promise you this: I have added loanDepot, especially my loan officer, as a first contact point to make sure not only that the job is done quickly and easily, but done right and with compassion."
Jose and Merari DeLeon also refinanced with a loanDepot VA Loan. "Our loan officer was determined and made it possible for me and my wife to have our loan approved and funded, despite some rocky situations at the beginning with the VA and other unforeseen circumstances," Jose said. "I will sum up in three words what I believe is a reflection of our loan officer and of loanDepot: Passionate, determined and driven."
David Lacey, a teacher, used a loanDepot VA loan to buy his home and then again to refinance it later on.
"As an educator in the public school system for over 20 years, I talk about professions and job training a lot with my students, and I stress to them how important customer service is," Lacey said. loanDepot's loan officers "were excellent examples of how a company is supposed to be run in today's world."
VA Loans are loans backed by the U.S. Department of Veteran Affairs. They offer advantages over conventional loans, such as no down payment options, refinancing up to 100 percent of home value, easier qualifying criteria and slightly below-market interest rates. They are great loans for those who are eligible.
One of the reasons loanDepot excels in providing VA Loans is we have several veterans working at the company. That includes loanDepot.com Vice President for Sales Dennis Wynant, who served 10 years with the U.S. Marines as a high-level avionics technician and then a drill instructor before starting his career in finance. He chose to work at loanDepot largely because he valued the company's culture of ethical lending, integrity in the workplace, and customer-first focus.
"VA Loans are an important part of our mission to be a lender of choice for consumers, and our employees are committed to serving our nation's bravest," Wynant said. "We are so proud that our company has helped 10,000 veteran and military families with their home finance needs in 2015, and we hope we can help another 25,000 in 2016."