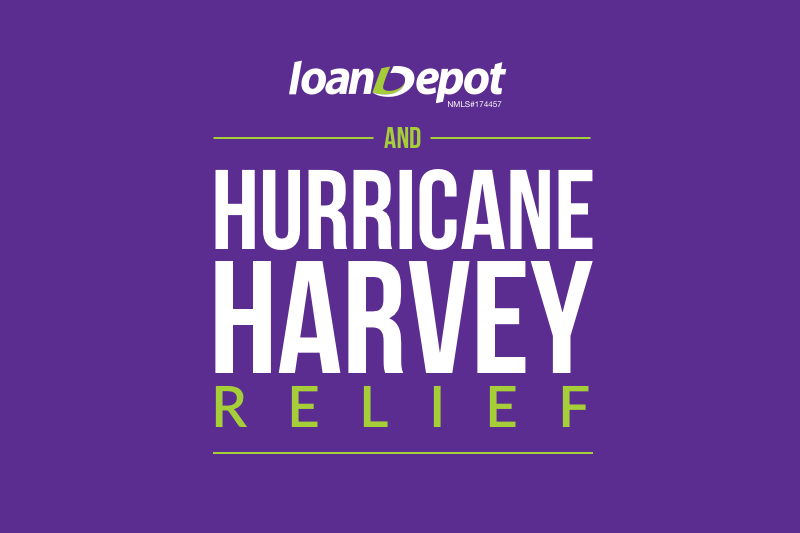 As the images of the flooding and devastation caused by Hurricane Harvey continue to surface, all of us at loanDepot share a deep concern for the thousands of families impacted by the natural disaster, and none more so than our CEO, Anthony Hsieh.
"We are more than 6,500 hearts in solidarity with the people of Houston," said Anthony at a company event earlier today, referencing the 6,500 loanDepot associates working coast to coast. "Part of our #TeamloanDepot family is located in the Houston area, but we extend our heartfelt concern for all of the families affected by this unprecedented event."
loanDepot has donated $25,000, with an additional $25,000 matched by Anthony, to the American Red Cross to help with the immediate needs caused by this disaster. But that is just the beginning of loanDepot's commitment to the people of Houston.
As early as next week, Anthony, supported by executive leadership from across our organization, will join forces to visit the city and be a hands-on resource for the rebuilding that will be the next step in helping Houston heal and return to normal.
"It's important to my team and me to go beyond messages of hope and goodwill and be a physical presence in this city," added Anthony. "We count many Houstonians among our team, and want to actively participate in helping people repair and rebuild—that's what you do for family, and that's how we want to help. We stand with the people of Houston."
Anthony and his executive team also will check in on our Houston #TeamloanDepot associates who are the faces of loanDepot to their customers at six lending stores in the Houston metro area. While we have been able to connect with all of them, some remain displaced due to the ongoing flood activity.
Want to help us help Houston? Click here to make a donation to the American Red Cross, the Austin Diaper Bank or The Diaper Foundation. Follow Anthony Hsieh on LinkedIn to get all of his personal perspectives. And follow us to Houston from LinkedIn, Facebook or Twitter.