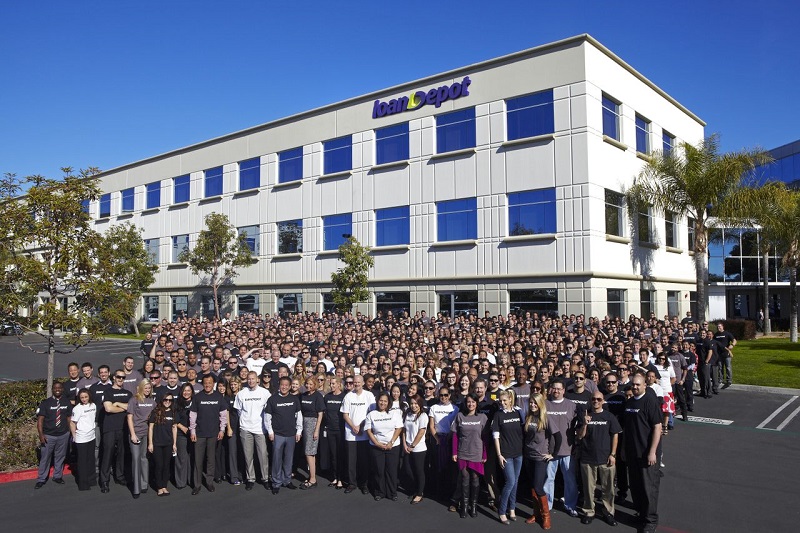 At TeamloanDepot, we are breaking records and hitting new milestones month after month. In fact, just last month we funded a record $3.5 billion in loans to responsible borrowers nationwide who are pursuing their own American dreams.
Even with our explosive growth in the last six and half years and our strength of more than 5,200 people, we are continuing our aggressive recruiting to meet the ever-growing demand for our products and services. We are hiring at all levels including positions in underwriting, processing, funding, loan officers, information technology and infrastructure with plans to hire an additional 1,000 employees.
Our business channels have never been stronger or more relevant to American consumers than today. As we continue growing our market share, we're also redefining modern lending as we lead the industry into this next exciting credit cycle. Just listen to what others are saying about us:
Meet loanDepot on Vimeo.
We need more people like Craig Wittler, for instance. After joining us in 2012 as an underwriter, Craig quickly became a valued member of #TeamloanDepot. He was soon promoted to a team leadership position, and expanded his direct reports as the company grew around him.
When asked about working at a growing company like loanDepot, Craig said recruiting top talent to the company has been straightforward for two important reasons:
"Underwriters are excited to be working with a home equity product that had all but vanished from the marketplace since 2008," he said. "Many have never had the opportunity to make decisions on this credit product. Also, our chairman and CEO Anthony Hsieh has a reputation as a well-known leader who takes care of his people and operates at the highest level of uncompromising ethical standards."
We're confident that our future is bright as we grow to meet the needs of responsible American borrowers today and tomorrow.
If you are passionate about making a difference in the life of responsible borrowers, we want you.
Check out our openings here.