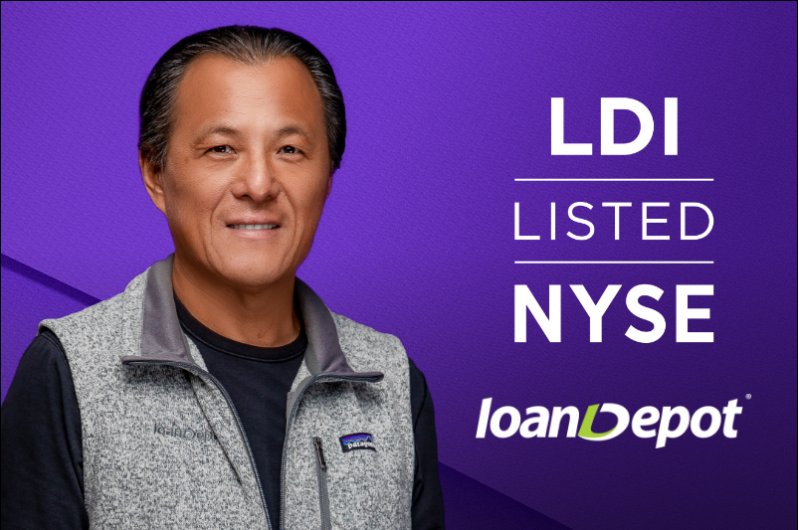 Today I am filled with pride as the company we have built goes public on the New York Stock Exchange. What a special memory—and an important milestone for our company. It's incredible to think that a little more than a decade ago we were just a start-up with a dream. As our national commercial says, there were only about 50 of us when we began, but we were inspired every day to do our best for our customers. And, now, thanks to that commitment here we are, eleven years later, a multi-billion dollar publicly traded company.
But it is just the beginning.
We founded our company to deliver the dream of homeownership to individuals and families nationwide. Our goal was—and remains—simple: To think and do differently, providing honest products with great value and delivering them in an innovative and delightful way. We were confident then, and we remain confident now, that we are making an indelible mark on the industry and creating much-needed change in the mortgage lending process.
We also remain confident that online demand for mortgage products and services will only grow, and that customers will gravitate to a recognized brand that offers a seamless digital experience similar to what they are enjoying with other best-in-class brands in other sectors.
We know that behind every file is a family, and that every family deserves the best we can offer. The company that we've created is built to serve our customers across the entire loan transaction, from the onset of the purchase or refinance decision, through loan closing, servicing and beyond. We are committed to creating customers for life—and to being available for our customers whenever they need us.
We feel that the way that we approached this IPO gives us the best of both worlds, and significantly benefits loanDepot. We are now a public company, and it also means that our existing management team and I will continue to be the majority shareholders. Our perspective and outlook will not change. We will continue to execute exceptionally well and serve our customers, and now our public shareholders, the loanDepot way: with ingenuity, innovation, commitment, heart and purpose. We will continue to grow and scale. We will continue to do the right thing. We will continue to challenge what is possible, all while remaining true to our customers, our team and our purpose. And importantly, we will continue to serve our customers and their families as if they were our own.
Because, at loanDepot, we know that home means everything.
Anthony