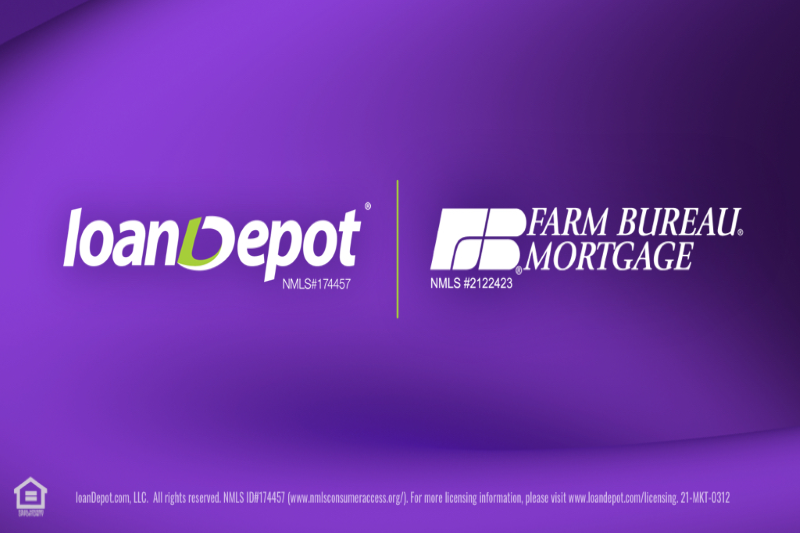 Farm Bureau Mortgage, the joint venture formed by loanDepot and Farm Bureau Bank®, is now offering full-service, residential mortgage solutions and personalized service in Alabama, Arizona, Arkansas, Florida, Georgia, Iowa, Mississippi, Nebraska, North Carolina, South Carolina, Tennessee, and Texas. Farm Bureau Bank is a federally chartered savings bank, offering a wide variety of products, including checking accounts, auto loans, credit cards, and business services and is currently endorsed by 45 state Farm Bureau organizations that have over 5 million members.
Farm Bureau Mortgage is the latest in a series of joint ventures that expand loanDepot's reach in the purchase mortgage market and further strengthen the company's unique channel diversification strategy.
Read more about the benefits of this joint venture HERE.