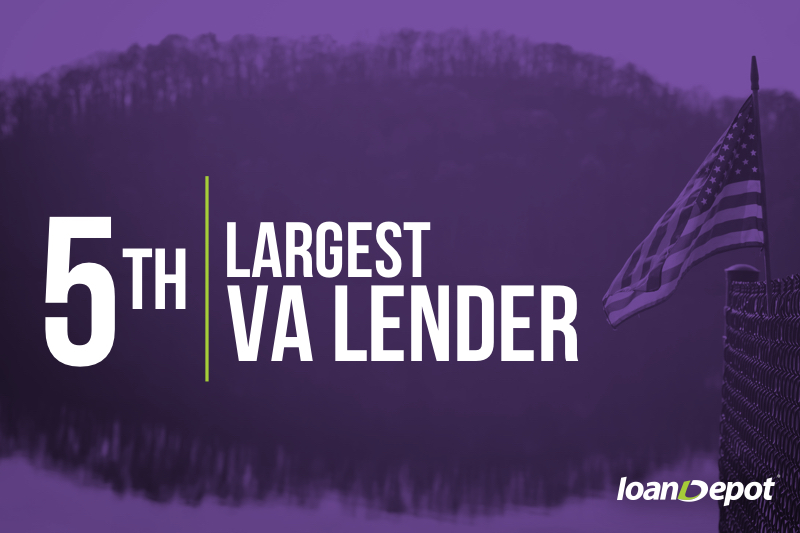 Over the last three years, the U.S. Department of Veterans Affairs has seen a steady uptick in veterans and active-duty military accessing home loans. In fact, while the national average of VA loans has grown by 61%, our VA loan business has grown almost three times faster than the national average for other lenders. Last year alone, #TeamloanDepot helped more than 23,000 military families secure nearly $7 billion through VA loan financing, increasing our number of funded VA-guaranteed home loans by 170 percent and the total funded volume of our VA home loans by nearly 225 percent since 2014.
As a leading innovator in the home-lending industry – and now, the fifth-largest VA lender – we recognize that the home loan process can sometimes be daunting. To ease the experience for veterans and active military, we offer VA Renovation loans that allow borrowers to purchase or refinance a home and make property improvements up to $35,000.
VA Renovation loans are available on single-family and some multi-unit properties and are 100 percent financed. Borrowers have up to three months to complete their projects, and payments are included with the borrower's primary mortgage, so they have one fewer payment to keep track of each month.
Renovation projects can include kitchen or bathroom remodels, new plumbing, electrical or HVAC, appliances or cabinets, and much more. If your new or existing home needs updating, a VA Renovation loan may help you conquer it, perfecting your home for years of future enjoyment.
If you're embarking on the application process for yourself, take a look at these tips and other helpful information regarding the VA loan process. Call a licensed loan officer at (888) 983-3240 or email us at RenoQuestions@loandepot.com