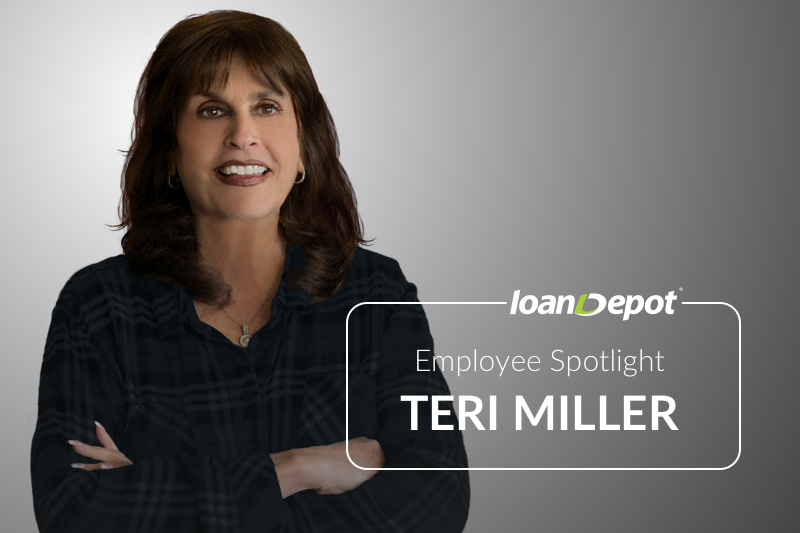 Driven. Sincere. Dedicated. That is the foundation of #TeamloanDepot. Every day, our associates are highly motivated to help America's borrowers access the credit they need to fuel their lives. Especially Licensed Loan Officer Teri Miller who works at our Direct Lending campus in Southern California.
Teri began her career with loanDepot at one of our business center campuses. Just three months later, she earned her way into loanDepot's Accelerated Career in Effective Sales program (ACES) and graduated at the top of her class.
"I'm very grateful for the opportunities I've been given by this incredible company," Teri says. "loanDepot has enabled me to achieve tremendous success."
On Monday, March 27, when she arrived at work, Teri received so much more in return for her work ethic than she ever expected when she won tickets to experience the NCAA Final Four Tournament in person.
"I'm a big sports fan," admits Teri. "I love basketball, football, baseball, and hockey. I really enjoy college sports too, because you watch the kids mature as athletes and hear their back stories, where they came from, and what kind of circumstances brought them here."
As far as which team she's pulling for in the Finals, Teri says she's got a place in her heart for Gonzaga. But whichever team makes it to the top spot is fine with her. "Either way," Teri says, "I win." Her son, Justin, wins too, since he's accompanying his mother to Arizona. "I'm making brownie points with him," says Teri. "It makes me the 'cool mom.'"
"If you take the tools this wonderful company gives you, utilize what they've got in place and follow their plan, it really works," said Teri. "Just about anyone can succeed. I really, sincerely care about people, and I'm very passionate about the work I do. Combine the learning with the opportunity, and it's a great place to be."
Interested in a career where you can help people pursue their American dream? Looking for a job opportunity that provides on the job training? Email your resume and area of interest to hello@loandepot.com.