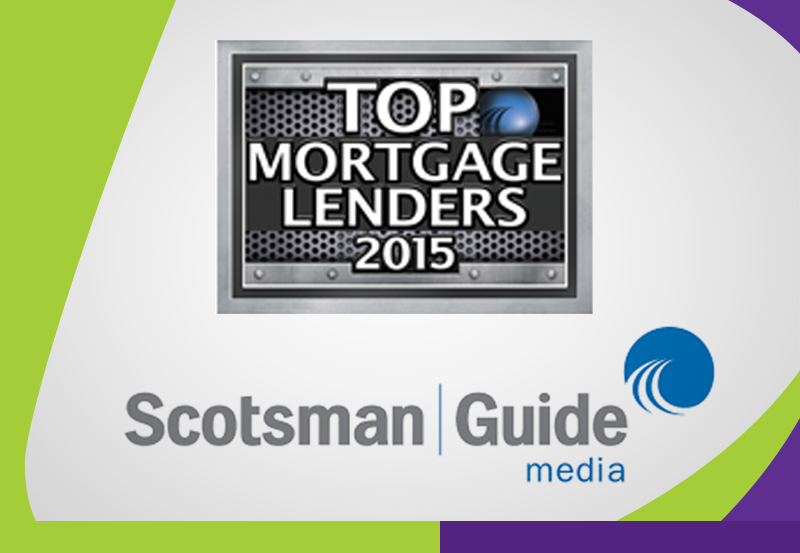 #TeamloanDepot does it again! Our impressive 5,200-strong nationwide team of lending professionals has propelled the company into the No. 1 spot as the nation's Top Retail Volume mortgage lender on the Scotsman Guide's 2015 Top Mortgage Lenders report released today.
loanDepot also earned the No. 2 spot on this year's Scotsman Guide's list of Top Mortgage Originators for Top Overall Volume with nearly $30 billion in fundings last year, and No. 8 for Top Wholesale Volume.
These impressive rankings are a direct result of the dedication and passion we have for attracting the lending industry's top talent, and a testament to our commitment of helping responsible borrowers nationwide access credit. They also serve as recognition that our unique employee-supportive culture truly empowers our associates to achieve significant personal and professional goals beyond their own expectations.
loanDepot is America's lender operating under the loanDepot, imortgage, Mortgage Master and LDWholesale brands nationwide. The company employs 5,200 people including 1,700 licensed loan officers who operate from eight technology-enabled business centers and 150+ local lending locations across the country. The company has funded more than $70 billion in personal, home and home equity loans since inception in 2010.
The company was ranked by the Scotsman Guide among entries from hundreds of mortgage lenders across the country. To be eligible for consideration, all loan volume had to be from mortgage originations on one- to four-unit residential properties within the United States and verified by Scotsman Guide representatives.
Now in its fourth year, the Scotsman Guide ranks the nation's top mortgage-lending companies for Top Overall Volume, Top Retail Volume, Top Wholesale Volume, Top Correspondent Volume and top Volume Gain. The organization operates one of the mortgage industry's most comprehensive and intensely verified lists of its kind today. This year's list and rankings are available online at ScotsmanGuide.com/TopLenders2015.
From loan officers to loan processors, IT professionals to software engineers, business systems analysts to customer care, if you have a desire to work with the best award-winning lending team in the country, there's a good chance that we have an opportunity for you.