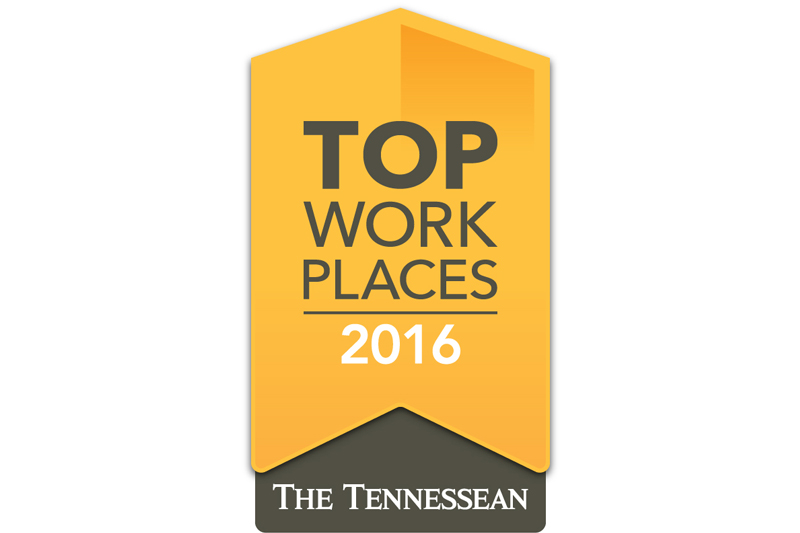 As America's lender, loanDepot is focused on providing excellence to consumers, our associates and our business partners. This guiding principle drives everything we do, and that's one reason we're proud to announce loanDepot was named a Top Workplace by The Tennessean as voted by TeamloanDepot associates based at our Franklin, Tennessee campus.
Licensed Lending Officer Andrew Glotfelty is eager to share his enthusiasm for loanDepot, its people, advanced technology platforms and commitment to service – all which help him provide his customers with exceptional service.
"loanDepot is special to me because of the people and the technology," says Glotfelty. "We have great people who love helping our borrowers achieve their dreams. With our headquarters based in one the largest tech hubs in California, it brings an exciting element of technology to our work, which carries over to expanded knowledge for us all. Because of this and more, we continue to draw top talent."
Todd Grunwald, licensed lending officer, agrees.
"What I like most about working at loanDepot is helping my clients save money and educating them on their loan options, as well as the teamwork environment," he says.
#TeamloanDepot gave the company its highest feedback scores in the area of benefits, positive workplace environment, compensation and the availability of formal career training.
"loanDepot being selected as a Top Workplace means we are doing a lot of things right," says Glotfelty. "To receive this feedback from our own team members while rising to the top in our industry is not an easy accomplishment."
With more than $70 billion in loans funded to responsible borrowers since its inception in 2010, loanDepot has grown to a nationwide workforce of more than 5,200 strong. Our Tennessee campus is continuing to expand with current openings for licensed loan officers.
To find out how you can join the top team in the industry, click here for our openings.