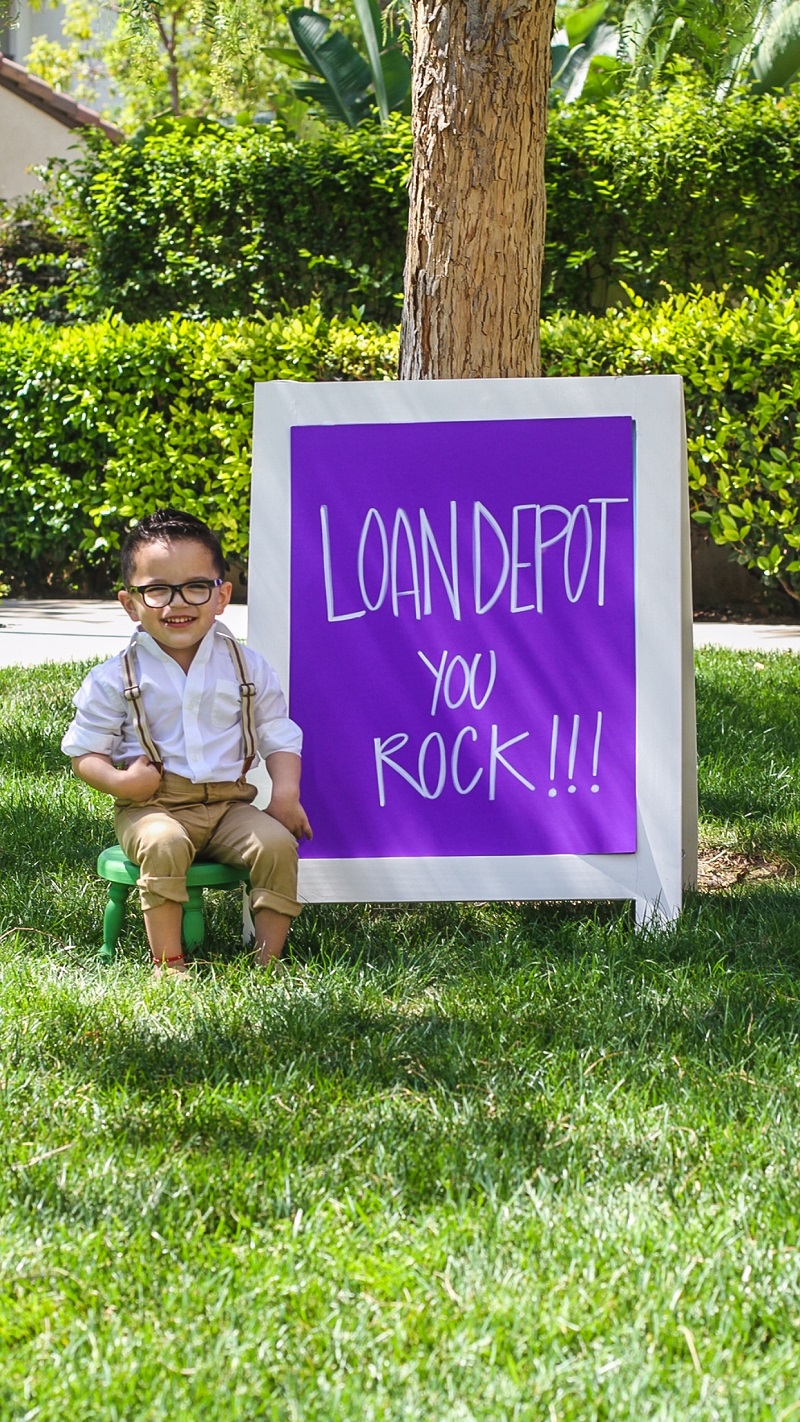 It all started with a little boy and his winning smile. Carter, all of three years old, was recently diagnosed with cerebral palsy. United Cerebral Palsy of Orange County (UCP-OC) quickly partnered with the family, helping to get them started on their new journey: A life without limits. Carter's father, Brian Alcaraz, a licensed loan officer at loanDepot in Orange County, was so grateful for the assistance that he wanted to give back to the organization during the recent iheartOC Giving Day.
When Alcaraz' #TeamloanDepot colleagues learned about his fund raising goal, they did something he never expected anticipated: They raised nearly $30,000 for the charity in less than 24 hours.
"Our loanDepot family has an opportunity every day to make a difference in the lives of consumers, and we turned our efforts to benefit the child of one of our own," explains Chad Smith, EVP of production and direct lending. "We work hard at loanDepot and we are fortunate to be able to use our hearts and wallets to make a difference in the lives of others."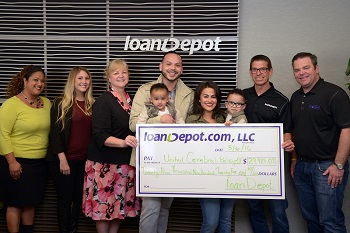 iheartOC Giving Day is an online charity event created to inspire Southern Californians to support hundreds of Orange County charities. The volume of #TeamloanDepot donations skyrocketed UCP-OC to the top of the iheartOC leaderboard—an impressive achievement given that more than 400 charities participated in the iheartOC Giving Day. Our top ranking on this iHeartOC chart also earned UCP-OC another reward—an additional gift of $2,500 from the OC Community Foundation.
"There are a lot of reasons I work at loanDepot," said Steven Liu, an executive licensed loan officer. "But the fact that loanDepot is helping one of our team members and their family makes me even prouder to work here."
UCP-OC currently provides special programs and services to more than 3,800 Orange County families. Eighty-four percent of every dollar goes directly to fund those programs and services. Last year alone they provided more than 100,000 hours of direct service to thousands of local children and families, just like Alcaraz's.
"I am so grateful to work for a company that gives with its whole heart," says Brian Alcaraz. "loanDepot has changed my life by opening up new possibilities for myself and my family."
Interested in being a part of a group that loves to give back? Check out our current openings.