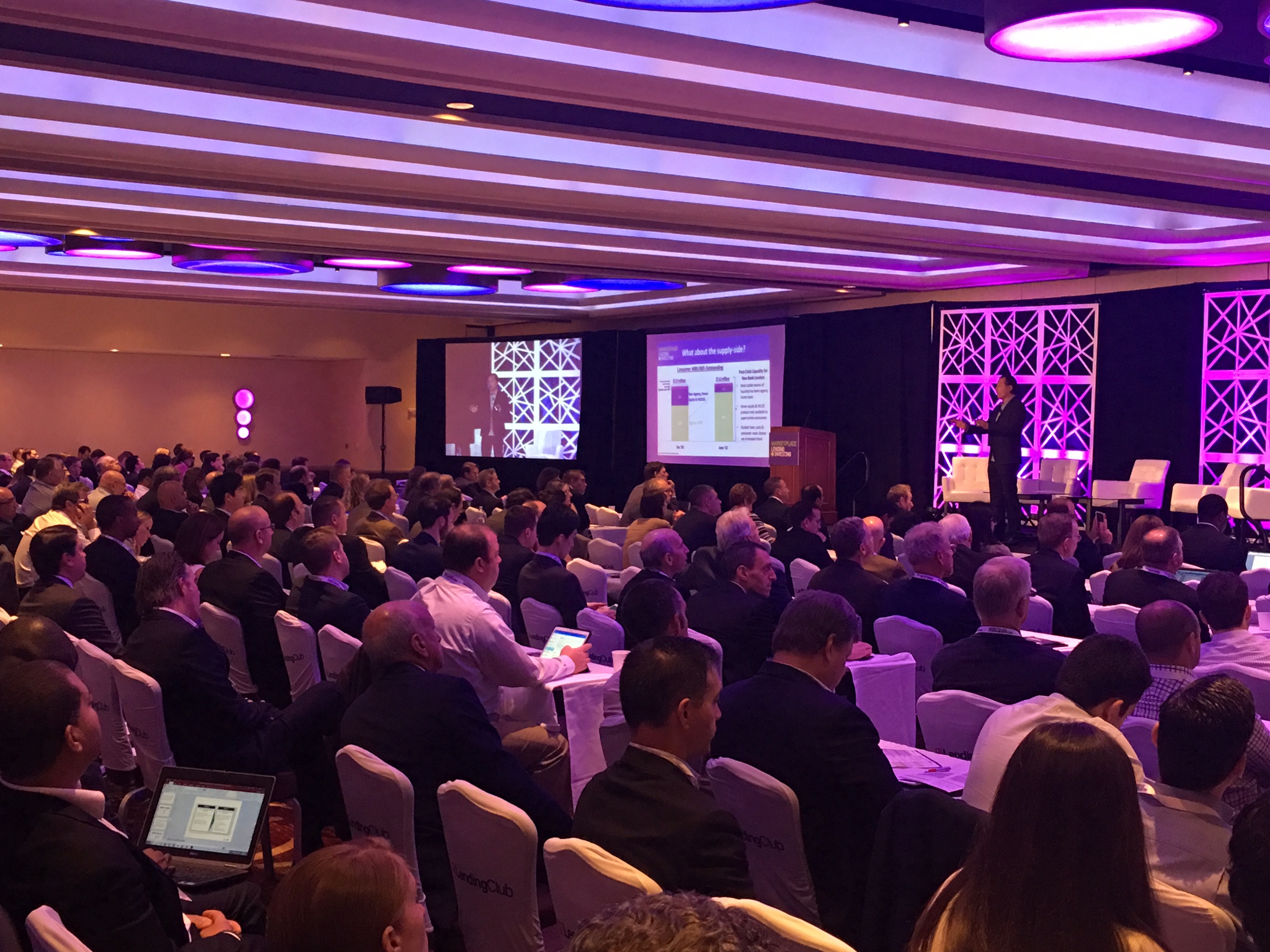 Earlier today loanDepot Chairman and CEO Anthony Hsieh delivered the opening Marketplace Lending + Investing keynote address to hundreds of lending industry professionals, investors and members of media gathered at the Marriott Marquis in New York City. Hsieh shared his insights on today's market environment and what's ahead for modern lending. He addressed how the industry is still evolving post-crisis and detailed his forecast for the future that included industry consolidation as interest rates rise, what consumers expect from the digital mortgage experience as well as commenting on today's compliance issues and barriers to entry to lending industry.
Those gathered were inspired by Hsieh's experience and deep knowledge of America's lending landscape through multiple credit cycles spanning 30 years. One audience member stated, "Anytime I can see Anthony Hsieh speak, I make it happen. He is always fantastic."
Within the financial industry, Hsieh is known for continued innovations that make the lending process more efficient, service-oriented and accessible to responsible borrowers.
Now in its third year, the two-day Marketplace Lending + Investing conference is sponsored by American Banker's Source Media. It is where lenders, investors and bankers gather to discuss the rapid growth and evolution of consumer finance through technology and data.
More information on the Marketplace Lending + Investing may be found here.