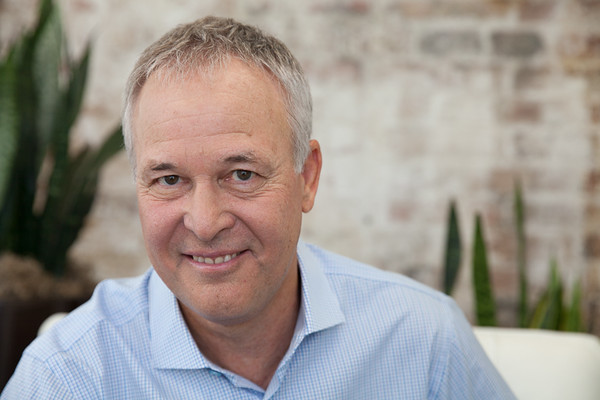 For Dan Hanson, every day is filled with exciting positives, both for imortgage borrowers and for the imortgage associates who provide lending support.
"Whether you're a receptionist, a loan officer or an underwriter, at imortgage we all have a significant impact on people's lives," says Hanson. "That, to me, is extremely motivating. I've talked to a lot of borrowers whose lives changed dramatically by being able to own a home and they're just so thrilled and excited."
Hanson, who has been in the mortgage industry for nearly 30 years, has seen – and experienced – many changes in the industry, including increases in regulatory compliance.
"The regulatory environment is not just new rules and compliance, but the way in which government is using enforcement actions to clarify Dodd-Frank, and that has been very challenging for the industry," explains Hanson. "Additionally, it has become harder for many Americans to gain access to credit based on the limited amount of investors who are buying mortgage products, which, at this time, is basically only the government."
Despite recent changes – and challenges – Hanson is optimistic, thanks to the vision of loanDepot's Chairman and CEO, Anthony Hsieh.
"Our chairman is an incredible force within lending who has a vision for our company that includes leveraging robust technologies that provide the most accurate evaluations about borrowers' ability to repay a loan," says Hanson. "That commitment to continual investment in technology allows us to expand the investors who will buy our products and encourages product innovation to become a reality. All in all our approach makes a huge difference for borrowers, our industry and our company's future."
Hanson agrees that Hsieh's vision of providing product differentiation also will be invaluable in fueling real estate purchases.
"Being able to create products that are more closely aligned with the cultural changes in our country is a huge opportunity," says Hanson. "Developing lending products that are more conducive to the millennial home buyers, self-employed entrepreneurs, and consumers who have recently immigrated to our country and want to purchase real estate is essential."
Today, Hanson adds, "We're focused on offering more innovative products that can expand peoples' opportunities to buy homes. This includes having flexible products like personal loans and closed-end second loans – products that give responsible borrowers more choices on how to manage their finances."
To Hanson, the biggest changes in the industry are the lending products and providing access to those products. What doesn't change? The reasons why people want to buy homes.
"We often try to describe every new generation of consumers as completely unique," explains Hanson. "But my feeling is that we all have many of the same basic desires, and we all want to be a part of a community with a safe and stable environment to raise our families. It is the circumstances that are often out of our control by which we develop, such as overall economic conditions, current job markets and the volume of student loan debt."
What has changed? How borrowers approach a home purchase.
"When millennials search for houses, they start by looking online first versus talking to a real estate agent first," he adds. "They're talking to their friends about the communities they work in and they're sharing information on their social channels to determine what the best decision will be. That's what technology has availed them to do. And that's great."
Hanson, who leads imortgage's national builder executive team, is especially dialed in to how builders are adapting to changes in how borrowers approach home purchases.
"Builders are now focused on building energy-efficient homes," says Hanson. "They're also making home spaces much more customizable, crafting multi-generational housing options and adding greater volumes of space within communities for communal areas."
Product innovation may drive opportunity for some consumers, but Hanson also anticipates seeing other consumers, sometimes referred to in the industry as boomerang buyers, reentering the market after being sidelined after going through a short sale or foreclosure a few years back.
"Many people have experienced credit events, such as foreclosures, bankruptcies and other financial events that have excluded them from getting a home loan for five to seven years now," he adds. "Many of them have been extremely productive in restoring their credit and are back to being very credit-ready borrowers. But they have been precluded by the rules to even apply for a loan until certain timeframes elapse. In these cases, imortgage works with borrowers as they prepare to become homebuyers again, sometimes engaging with a consumer a year in advance to help them prepare."
No matter the inspiration, Hanson and his team look forward to helping responsible borrowers find the home of their dreams.
"To give someone the opportunity to buy a home, be a part of a community and find their way in the American dream – that is the coolest thing ever," Hanson states.