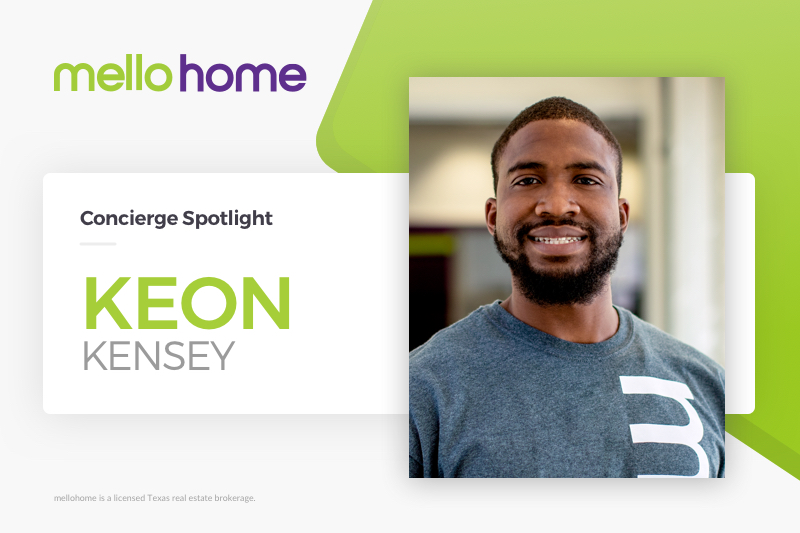 Being a personal advocate and liaison throughout the entire home buying journey just comes naturally to mellohome Concierge Specialist Keon Kensey.
"I really like the fact that we're starting a brand new company here," said Keon. "Being a part of something bigger than myself really intrigued me. I like knowing that I can help homebuyers, real estate agents and loan officers and make the homebuying process easier."
Keon was a loanDepot associate when he learned about the Concierge position with mellohome, which is a sister company to loanDepot. He says that he saw an opportunity to use the expertise he had developed at loanDepot assisting loan officers to also help real estate agents and home buyers.
"I'm so happy to be doing this," he says. "Just knowing that you are helping people get into a home—especially first-time homebuyers—and hearing how happy they are to have the support and assistance as they go through the process, is so rewarding."
As he looks to the future, Keon is excited to see mellohome continue to expand and assist thousands of homebuyers. He says "mellohome is the ultimate one-stop-shop. It's where homebuyers should start so that they never have a concern. We'll make sure of that."
Interested in learning more about mellohome and how a Concierge specialist like Keon can assist you today? Visit www.mellohome.com to get started.
•
loanDepot.com, LLC is a sister company to mellohome, a licensed Texas real estate brokerage.