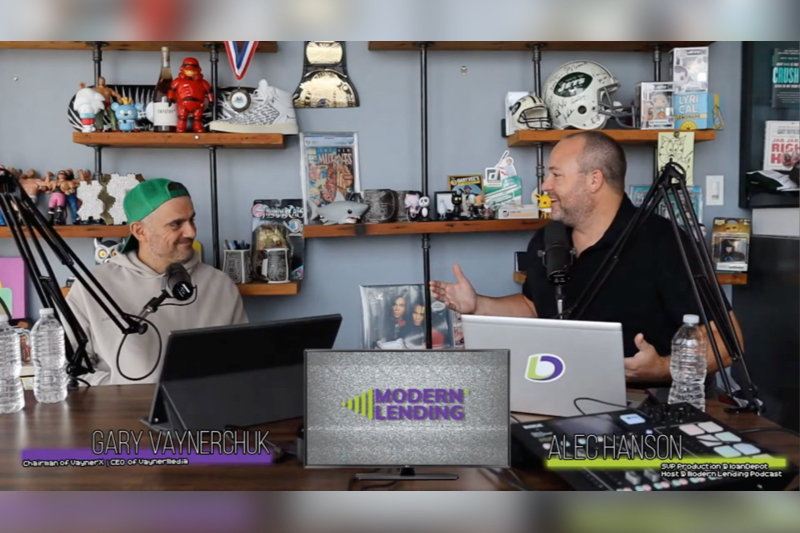 Serial entrepreneur Gary Vaynerchuk joined host Alec Hanson on the Modern Lending Podcast Powered by loanDepot to discuss the power of building a personal brand to drive sales leads.
Throughout the podcast, Vaynerchuk and Hanson spoke to the ways in-market mortgage professionals can build and leverage personal brand to generate sales through the creation of real, authentic content and treating people with kindness.
Vaynerchuk, who is chairman of VaynerX , CEO of VaynerMedia and a New York Times bestselling author releases his new book "Twelve and a Half: Leveraging the Emotional Ingredients Necessary for Business Success" November 30, 2021. Hanson is a seasoned mortgage professional and SVP of production at loanDepot.
Click HERE to read more and view the full interview.