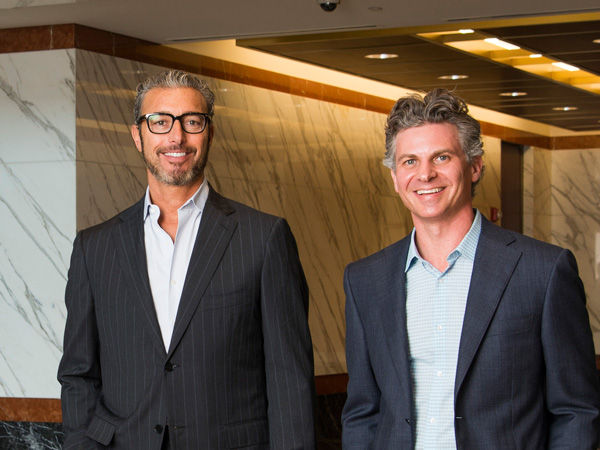 Helping borrowers achieve their American dreams is the daily goal for Mortgage Master's Jorden Brok and Brett Lotsoff, the power duo that drives the company's lending stores in Chicago, Illinois.
"Every day I help people realize their goals," says Lotsoff. "Whether they're a first-time homebuyer or seasoned homeowner, their success is my success."
With combined 40-plus years of mortgage experience, Lotsoff and Brok have extensive backgrounds in the home loan industry. Lotsoff also is a licensed attorney who spent several years practicing at one of the nation's most prestigious law firms. Together, the duo has had exceptional success helping Midwestern borrowers with their mortgage needs – and with recruiting fellow super star colleagues so that they can help consumers who are looking for outstanding service and support.
"Mortgage Master gives us the tools and opportunities necessary to successfully expand our business," said Brok. "The support and resources ensure that we can provide the best-in-class customer service for which Mortgage Master is known."
Since joining the company just two years ago, Lotsoff and Brok have more than doubled the number of borrowers they have assisted. Using their expansive knowledge of today's mortgage environment, Lotsoff and Brok swiftly navigate their clients through the detailed steps involved in the mortgage process. Thanks to their depth of experience, borrowers receive an unparalleled experience with exceptional personal attention.
Both Brok and Lotsoff take pride in helping clients realize their American dream. Their shared passion for their customers' financial wellbeing is a glowing tribute to their own success.
"We look forward to continued growth, success and fun working with the best colleagues and platform in the lending industry," they said.
Interested in a career with loanDepot's division Mortgage Master? See opportunities and apply here.
Mortgage Master is a division of loanDepot. Learn more here.