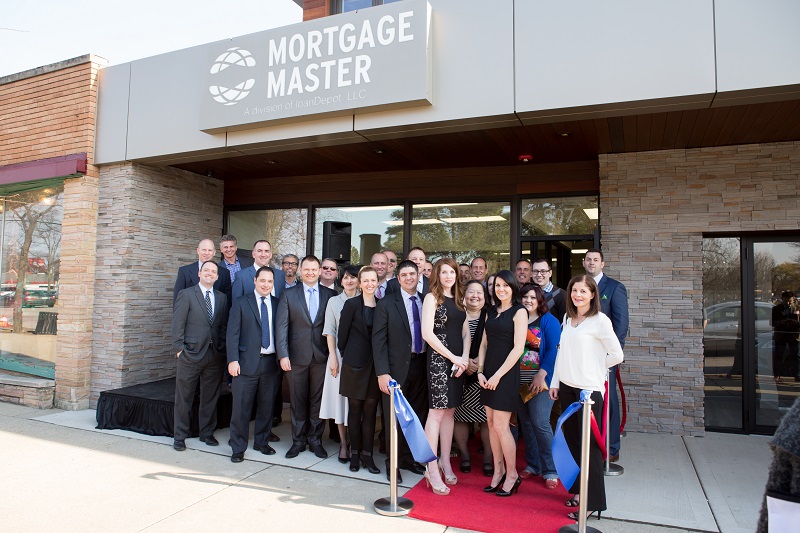 loandepot's Mortgage Master celebrated the expansion of its Park Ridge, Illinois office yesterday with over 150 members of the community including Alderman Marty Maloney, who is acting mayor of Park Ridge and the alderman of Chicago's Seventh Ward.
The Park Ridge team was on hand to meet and greet the community as part of their commitment in providing best in class customer service to borrowers and our business partners.
"We are privileged to provide a full service branch for Park Ridge and surrounding area residents," said Brian Jensen, Midwest regional manager. "It is exciting to debut this attractive, innovative branch design. We are pleased to expand our services to meet the needs of residents in the area."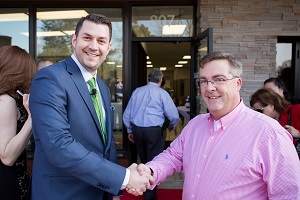 The Park Ridge team of lending professionals includes Brian Jensen, Michael Jurkovic, Chris Ward, Arnold Kotowsky, Zachary Karp, Tony Yonkus, Reed Brunzell, Brian Angarone, Patryk Ziegler, Andre Lacount, Melissa Niedholdt and Katarzyna Weiss. This very special Mortgage Master team delivers excellent customer service and flexible financing options, including home purchase, refinance loans, traditional loans and personal loans to the Park Ridge area to borrowers across the community.
"We have been so warmly welcomed by since arriving in Park Ridge two and half years ago. Our borrowers are more than just client, they are our friends," said Josh Jones, branch manager. "We're proud of our proven record of providing first-rate service, helping the residents of Park Ridge achieve their financial dreams."
Interested in a career with loanDepot's Mortgage Master team? See opportunities and apply here.
Mortgage Master is a part of loanDepot. Learn more here.