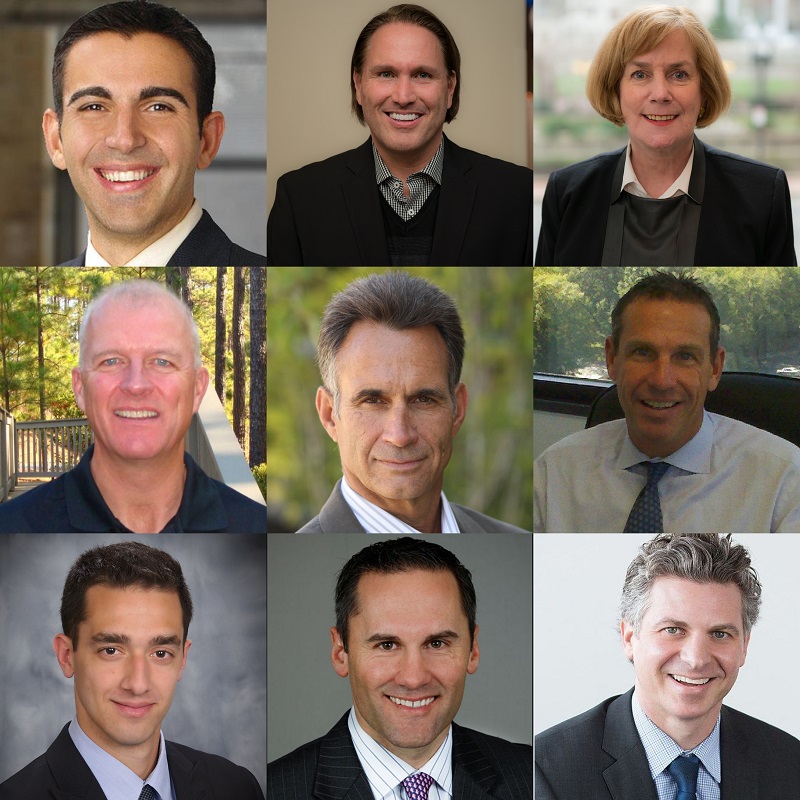 Mortgage Master, a division of loanDepot, is proud to announce that 69 of its loan officers have been recognized in Mortgage Executive Magazine's 2015 Top Mortgage Originators issue. Congratulations to the following 11 loan originators who placed in the Top 200:
#10 Baret Kechian
#17 Stephen Campbell
#98 Jorden Brok
#101 Rosella Campion
#102 Tom Digan
#120 Gerry McCarthy
#125 Carl Nielsen
#163 Jason Osenton
#189 Jason Evans
#195 Alison Freed
#197 Deb O'Rourke
The comprehensive list showcases the nation's Top 200 and Top 1% of mortgage professionals as ranked by their yearly mortgage volume. Mortgage Master's group of top performing loan officers collectively closed more than 10,000 home loans for borrowers across the country in 2015.
"The achievements of our employees start with loyal customers who put their trust into all of us," said Paul Anastos, president of Mortgage Master. "We take our customers' dreams of home ownership very seriously as we work with them on their financing. I am fortunate to work alongside such hard working professionals. Congratulations to the Mortgage Master team!"
The acknowledgment of these individuals as top originators is a validation of our company's culture and the support we give every loan officer to be successful with our company.
In fact, when calculated, the average volume per Mortgage Master Loan officer is nearly double the national industry average. Being part of the loanDepot family means offering the best product, price, technology and service in order to set our loan officers up for success.
"At Mortgage Master and as a member of the loanDepot family, we understand each borrower has specific needs, and we're ready to connect them with the financing options to help make their dreams a reality," said Bret Kechian, branch manager and senior loan officer of the Hoboken, New Jersey office who placed in the top ten of this elite list. "Hoboken is one of the country's hottest real estate markets, with the condo market extremely strong and fast-moving. We remain committed to meeting the needs of the communities where we live and do business by providing a simple, straight-forward, financing experience."
"For the past 20+ years at Mortgage Master I've had the luxury of consistently offering my clients the lowest and most competitive interest rates available in the country," said Tom Digan, senior loan officer at the Walpole, Massachusetts branch who placed #102 on the list. "The continued client referrals and repeat customers speak volumes to the company's competitiveness and service. Having the support of the best and brightest people in the industry from the lock desk, through underwriting and closing has allowed me to focus on my clients and originations."
Additionally, Mortgage Master had 58 loan officers who ranked in the Top 1% nationwide in loan originators:
See the full list by clicking here.

| | | | |
| --- | --- | --- | --- |
| Chris Albanese | John Gillis | Justin Lieberman | Kevin Seinfeld |
| Christian Babcock | Dave Gibbs | Peter Lucia | Arthur Saganda |
| Scott Bonora | Tom Gates | Corey McNeil | Tom Shewalter |
| Tuck Bradford | Danny Gore | Brad Martin | Jesse Stein |
| Bob Bowman | John Hanifin | Brian Manning | Simon Theberge |
| Tony Cardinali | Pete Hurwitz | Lisa Moriello | Diane Thom |
| Pete Costakos | Matt Jablonski | James O'Brien | Bridget Thomsen |
| Adam Cohen | Klaus Jensen | Justin Perry | Dan Toomey |
| Jonathan Coccia | Josh Jones | George Pedro | Jamie Tyndall |
| Kevin Chase | John Kalin | Colleen Polson | Pat Vautour |
| Adam Dahill | Yauvan Kumar | Al Rapoport | Linda Wolfenson |
| Nancy DeNicola | Jim Kroll | Matt Reid | Kenny Wong |
| Harold Dubin | Scott Kelsey | Jorge Rivera | John Willis |
| Kevin Flannery | Kitty Lee | Ito Rodi | Jon Yellon |
| Kevin Gillis | | Lee Russem | |
Interested in a career with loanDepot's division Mortgage Master? See opportunities and apply here.
Mortgage Master is a division of loanDepot. Learn more here.