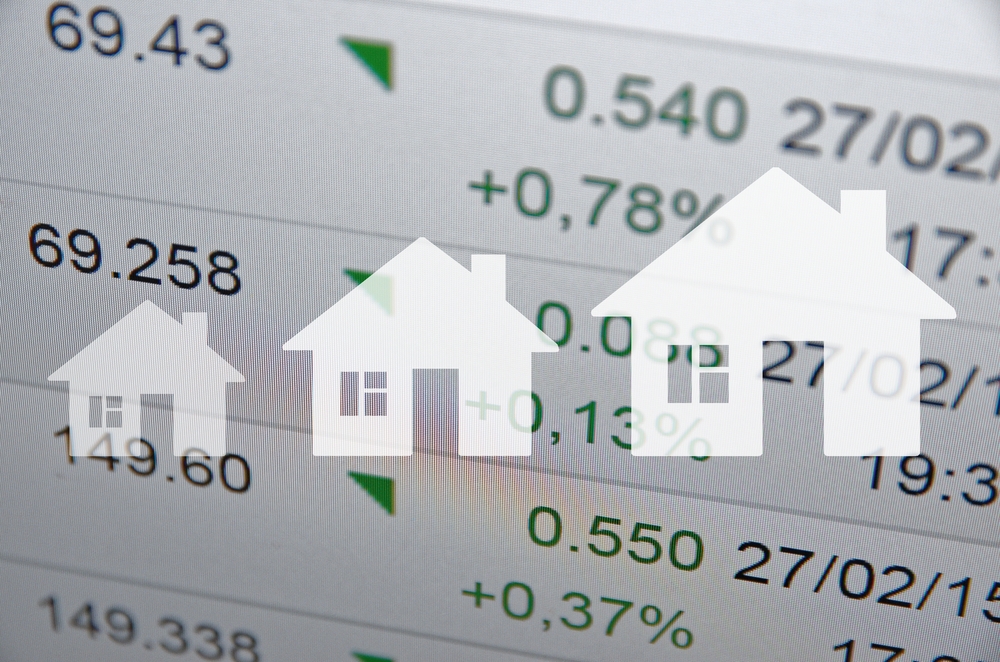 Mortgage rates have been at historic lows for quite some time, but in recent weeks we've seen them begin to creep up again. This has spurred many who might have been holding back to finally make a definitive home-buying decision.
It's true that by some measures home loan rates have risen, but for the moment at least such changes generally range from small to nonexistent. For instance, the Freddie Mac benchmark weekly rate reports show that a 30-year fixed-rate loan was priced at 4.02 percent as of June 25. That's down from the 4.14 percent we had a year ago. And because of other fluctuations in the global economy, many experts project that the rates will be relatively slow to rise.
Other mortgage surveys might have slightly different figures than Freddie Mac, so is it safe not to worry about higher rates? When you're in the market to finance or refinance, the goal is always to get the best possible rate with the best terms available. Broad market surveys give you some idea of mortgage rates, but your quote might be different. Indeed, in some cases you might actually do better than the latest rate surveys.
Why general mortgage rate surveys may not apply to you
Go back to that 4.02 percent quote. How did Freddie Mac get that figure? According to the agency, it surveys about 125 lenders each week, including 'thrifts, credit unions, commercial banks and mortgage lending companies.'
Additionally, the survey shows the rates are quoted for 'first-lien prime conventional conforming home purchase mortgages with a loan-to-value of 80 percent.' In addition, adjustable-rate mortgage (ARM) products are indexed to U.S. Treasury yields and lenders are asked for the initial coupon rate and points, as well as the margin on the ARM products.
In other words, the survey does not fully reflect all of the marketplace options. Generally speaking, a buyer with excellent credit and employment history and a large down payment is going to get the optimum rate, but that doesn't mean it's the only option. Many programs currently exist that address a variety of needs, so if it makes more sense for you to get into a house now, before you're priced out of your target market, don't let a percentage point or two stop you. Again, these are still historically low rates.
Freddie Mac is reporting average rates and points. It follows that if Freddie Mac is using averages, then half of all borrowers are actually getting rates equal to or less than the rates being reported. Credit score, size of down payment and your debt-to-income ratio are going to be primary factors that determine if you are eligible for the best possible rate and then it will go on a sliding scale, up or down, from there.
When looking at mortgage rates, whether they're rising or falling, here are several ideas to consider:
• The Freddie Mac survey and other rate studies have great value because they give a consistent picture of selected rate trends. That said, widely discussed rates may be different from each other and different from your rate.
• The rates you read about may not reflect the rates for which you qualify. In some cases, you might be able to do better. Knowing where the strengths and weaknesses are in your primary factors will give you some bargaining power.
• If you don't have the full 20 percent down in order to qualify for the lowest rate, that's okay. In 2014, the typical first-time buyer bought with 6 percent up front while repeat purchasers put down 13 percent, according to National Association of Realtors. Many purchasers don't put down 20 percent.
Mortgage rates in context
For the moment at least, mortgage rates are still attractive. During the past 40 years the typical mortgage carried a rate of 8.6 percent, according to a 2013 report from Standard & Poor, while today we see rates at less than half that level.
We don't know what the future will bring in the way of mortgage rates, but we do know in general terms where real estate financing costs stand today. If the latest mortgage rate headlines make you wonder if financing options are becoming more expensive, take a look at what's actually available for your specific financial profile and loan preferences. You might be happily surprised.