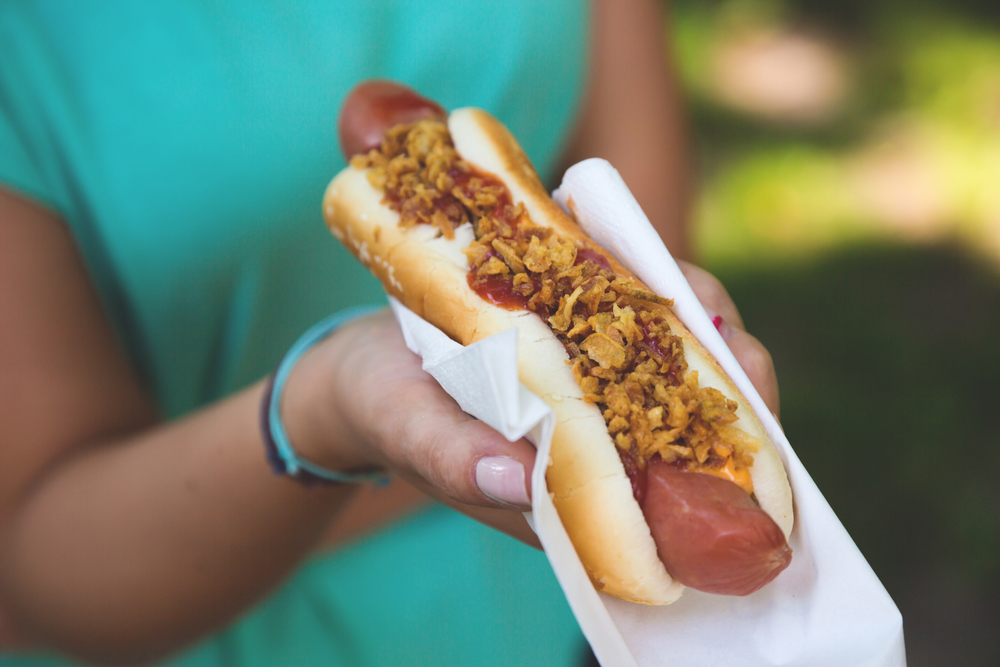 It's national hot dog month – yes, that's a thing – and that means it's time for a good ol' fashion backyard grill-a-thon.
Let's be frank, eating hot dogs is a relished tradition in the United States and hot-dog season is in full swing – more than one-third of all hot dogs (7 billion) are sold between Memorial Day and Labor Day. In fact, over the Independence Day weekend, Americans consumed 150 million hot dogs.
I mean, nothing spells summertime quite like 12 inches of mystery meat crammed into an animal-intestine casing, am I right?
But today, in honor of the frankfurter and to ensure your dog is cooked to perfection, we look at the finest barbeques and outdoor kitchens money can buy in this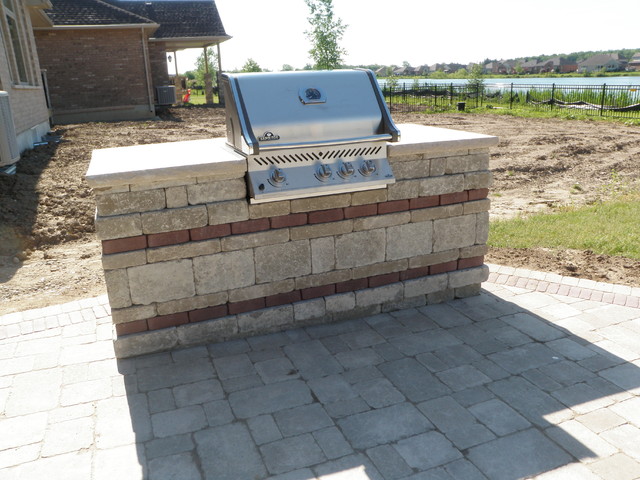 fine land. These grills are sure to knock your neighbors' buns off.
1. The built-in (Less than $5,000): No man's backyard is complete without a built-in barbecue. A do-it-yourself task that can be completed in a weekend, built-in barbecues are certain to spruce up even the direst of backyards. Depending on the quality of the grill and other materials, this project should cost somewhere between $1,000 and $5,000 and take no more than two days to complete.
2. The outdoor kitchen ($5,000 - $15,000): For the master griller who likes to entertain on occasion, an outdoor kitchen is one of the best ways to enjoy a meal and the great outdoors. From barbecue and prepping sink to built-in refrigerator and storage space, outdoor kitchens run the gamut on price. It's all the amenities of your indoor kitchen except
now you're able to be one with nature while never venturing too far from that big-screen TV.
3. The inside-out ($15,000+): The inside-out is a complete living space that's open to the elements in your own backyard. You name it, inside-outs can have it. From a full functioning kitchen to dining space with fire pit and even the high-end luxuries like TVs and swim-up bars. Pergolas are a nice way to ensure you can enjoy your inside-out kitchen and dining space all year round.
So no matter your budget, there's a built-in barbecue for any yard and with a loanDepot personal loan of $5,000 to $35,000 your dream outdoor space is just a phone call away. We have backyard renovation loans and payment plans to fit any budget. Call one of our licensed lending officers today and get started on the backyard of your dreams. But don't worry; while hot dog month is coming to a close, there are still many occasions where you and your new outdoor kitchen are sure to sizzle.