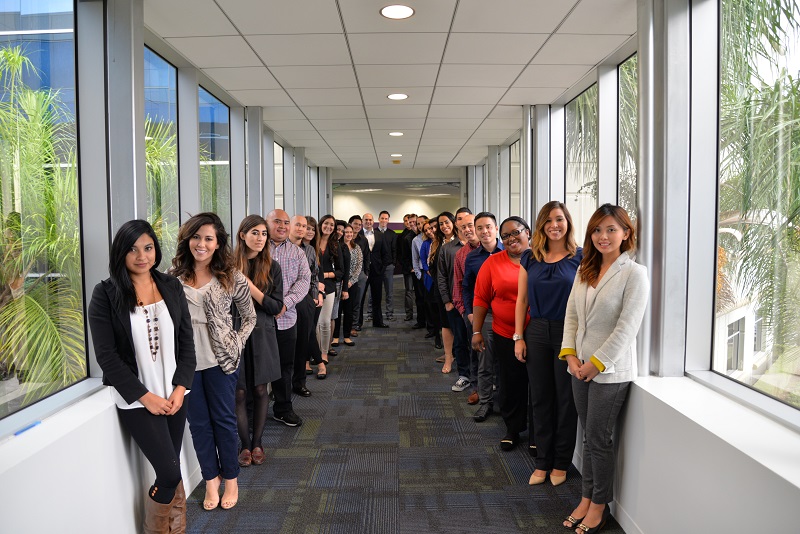 At loanDepot, behind every loan you'll find a team of associates hard at work to deliver the best possible lending experience. And, as the nation's second-largest nonbank retail lender – and growing – it comes as no surprise that #TeamloanDepot also continues its month-over-month exponential growth. This month alone, our team has grown by more than 125.
From our side, it takes a wide variety of talented individuals committed to helping consumers fuel their lives and pursue their dreams to make any of those goals a reality. #TeamloanDepot is comprised of thousands of talented individuals who offer an array of exceptional skills. From loan officers to account managers, processors to underwriters, customer care representatives to facilities support personnel, data analysts to corporate trainers, and dozens of other lending support titles, our close-knit, yet diverse, family works in unison to fund and support every loan.

That is why, in recent months, despite the relatively flat employment rates reported by the U.S. Bureau of Labor Statistics, #TeamloanDepot has seen continued month-over-month growth. And, as our plans remain to help thousands more American borrowers that growth will only continue to snowball.
If you are looking for financial support for your American dream, please see our suite of loan products.
If your dream is to be a part of a growing company with an exceptionally bright future, we'd love to hear from you. We currently have open positions across the country.
This month we welcome the following members to the #TeamloanDepot family: Corina Aguilar, Debbie Almeida, Eduardo Atar-Garcia, Dean Baldovin, Cleashonda Barlow, Ryne Belcher, Elizabeth Bernard-Polk, Rae Berry, Brian Blair, Marlene Boatman, Paul Bui, Joy Cadiz, Emily Campbell, Bianca Carranza, Christopher Carson, Odelia Castillo, Stephanie Chai, David Chamberlain, James Chang, Kaylie Collins, Brian Crampton Jr., Breanna Cruz-Thomson, Tameka Daniels, Alan Davidov, Dona Dinescu, Hans Dumayag, Ryan Dunn, Samantha Dunn, Paula Frost, Tiffany Engels, Mark Etzel, Zoe Evans, Jacqueline Falce, Lauren Felechner, Gabriela Gallardo, Rodney Gillins, Vincent Gonzalez, Stephanie Grant, Alejandro Griffin, Michael Guazon, Jermaine Harper, Gustavo Hernandez, Phillip Hoang, Theresa Hoang, Brittany Klure, Deborah Komperda, Kyler Koppelman, Jeffrey Kaczorowski, Daniel Lader, Phuog Lam-Nguyen, Tarynne Lawton, Stepfon Lewis, Deborah Li, Norma Lopez, Fernando Lucha, Victor Marku, Bailey McDaniel, Christopher Moe, Elliot Moore, Richard Morales, Ceilia Mullins, Alexander Munoz, Ryan Nearhoff, Jack Ngo, Hien Nguyen, Shayna Noble, Janette Ochoa,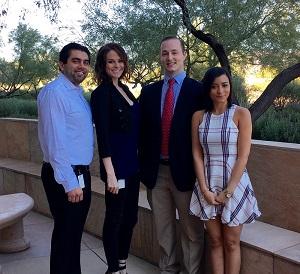 Eva Olivera, Joseph Owens, Meghan O'Neil, Melissa Niedholdt, Christine Palazzi, Andrew Pardo, Carol Paschal, Mehul Patel, Trevor Peters, Chi Pham, Trish Pham, Noemi Qezada, Jaime Quintana, Korina Ramirez, Mary Rampone, Ivan Resendiz, Constance Richmond, Zachary Ricks, Marleigh Riddle, Jesse Rios, Alexia Ruelas, Charlie Russell, Gina Ruth, Jessica Sanchez, Sarah Sandoval, Augustus Santons Jr., Mary Shen, Sahil Sheth, Anjelica Shibata, Mark Simonsen, Scott Simpson, Irving Soberanis, Matthew Sonnenberg, Marlene Soto, Mihaela Stan, Howard Steinfeld, Amie Stewart, Garrick Sullivan, Dennelle Taylor, Kara Taylor, Chad Thomas, Carmen Uribe, Megan Valentine, Maria Vargas, Jean Vazquez, Erin Veltri, Pauline Wantland, James Warmuth, Shekila Wilkinson, Charmaine Winfrey, Lisa Wolfe, Jenna Wood, Champane Wooley, Anthony Ybarra, Anastasia Yopp and Nathan Ziebart.