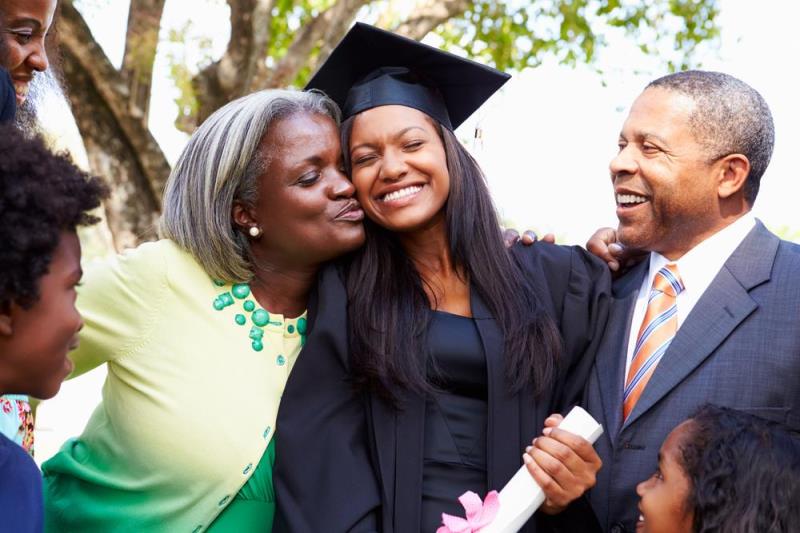 When was the last time a teenager agreed with their parents on anything? It's almost a matter of principle that teens take the opposite approach of their parents on almost everything. Everything except when it comes to attending and paying for college, that is.
A new study from student loan lender Sallie Mae found that parents and teens are shockingly in line with their expectations around attending college, especially on the cost.
A new survey from Upromise by Sallie Mae of more than 500 students and 500 parents found both groups are concerned about paying for college and budgeting for life after college. Nearly half of parents and students expressed concerns over cost while fewer than 25 percent were worried about academic performance.
"Fifty-two percent of parents and 48 percent of students say they wished they had started saving for college sooner," Sallie Mae reported. "Nearly three quarters of both students and parents agree that the student will need to help pay for college by holding down a part-time job while in school."
Many students expect to continue receiving financial support from their parents even after graduation, and many parents plan to do so.
Approximately 80 percent of parents expect to help their children financially after college graduation, including allowing them to move back home, according to the survey. Seventy-eight percent of students expect post-graduation financial support from their parents, even if their dream job materializes. Nearly half of students, however, would be willing to pay rent to live back at home while just 24 percent of parents said they would charge rent.
However, the majority of both parents and students surveyed feel they will be able to find work in their field within six months of graduation.
"Many of us assume that parents and teens have opposing viewpoints, especially on the subject of money, but these findings show that both generations are in sync when it comes to the challenges of preparing for college," says Erin Condon, president, Upromise by Sallie Mae. "There are tools and resources available to get you on the right track no matter where you are in the process."
Interested in learning about your loan options?