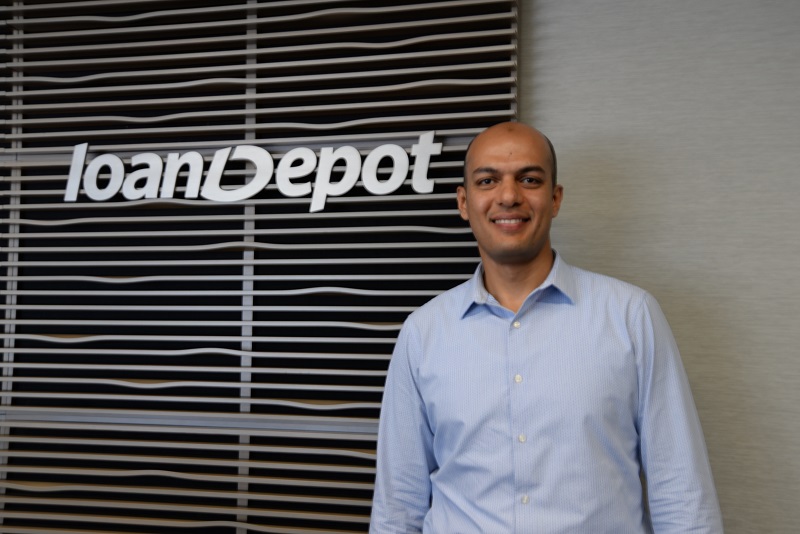 As America's lender, we know Americans have big dreams, hopes and desires. Whether it's funding a college education, purchasing a home for your growing family, or taking that well-deserved vacation of a lifetime, you have goals – and we're here to help you make them happen. That's why, just a few short weeks ago, we began offering unsecured personal loans in addition to our purchase and refinance loans.
Our goal? To create a seamless, quick application experience through our convenient, tech-enabled lending platform at loanDepot.com. What we've learned in these past few weeks is that you are excited to have access to funds. Here are the top three ways you're using the money:
To consolidate debt. Often at a significant savings in interest rates and potential penalties. The benefit? Better monthly cash flow, for starters.
To refinance credit cards. Depending on the credit card and your personal credit profile, credit card interest rates can be up to 15% and higher. With our unsecured personal loans starting at interest rates as low as 6.17%, the significant savings can provide the liquidity you want – and need – in your daily life.
To finance a home improvement project. Whether you're repainting your house, replacing old appliances, or updating a bathroom, you're bringing value to your home and bringing joy to your day.
Personal loans are making dreams a reality in other ways for #TeamloanDepot associate Haitham Metwaly. A seasoned underwriting veteran, Haitham joined loanDepot approximately 6 months ago for the potential growth opportunities the company has to offer.
"The corporate culture here is very nice," says Metwaly. "But what attracted me to the company was the opportunity – the chance to be with a bigger company. I'm looking for career growth."
A credit analyst for the new personal loans division, Metwaly has been instrumental in quality assurance for loanDepot's Consumer Loan division.
He, together with colleagues Thomas Lam and Jennifer Warden, extensively tested the personal loans platform from an underwriter's perspective to ensure the experience was smooth and seamless. The rigorous testing process gave the team visibility into every aspect of the underwriting experience – enabling them to identify ways that they can better support all areas of the loan origination experience. He also honed another skill: The ability to train fellow colleagues on how to maximize their performance on the platform.
Metwaly, who has watched his team expand, is also hoping to see his career grow with the company.
"Every day I learn something new from Annie Eckles, our vice president," says Metwaly. "She actively asks us for feedback – and seeks out insights. I hope, one day, to be even half as good as she is."
Since the launch of personal loans, Metwaly and his fellow underwriters have helped assist thousands of responsible borrowers secure a personal loan to make their dreams a reality.
How can we help you today? Tell us!
Interested in joining us? Send us an email at careers@loandepot.com.