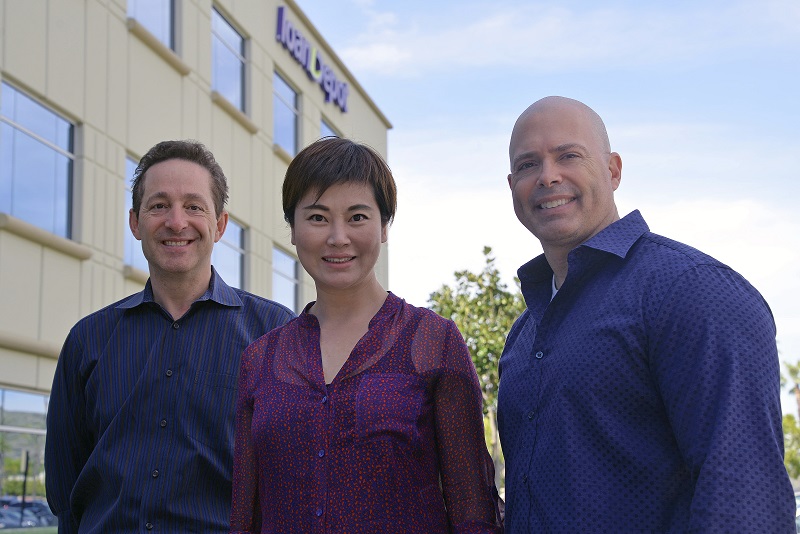 Creating the seamless and innovative lending experiences that today's consumers demand takes vision, dedication and the desire to forge new paths.
With this in mind, #TeamloanDepot welcomes three industry leaders —forming the company's new product development and consumer experience team.
Joining #TeamloanDepot are Tim Von Kaenel, chief product officer; Rick Medeiros, chief digital officer; and Helen Wang, head of consumer experience. The trio brings more than 60 years combined experience in product development and strategy, digital user experience and marketing strategy and analytics to loanDepot.
"Understanding today's empowered consumer and how technology, access to information and life's milestones impact behavior is critical for lenders who will successfully compete for future market share," says Anthony Hsieh, chairman and CEO. "Consumers expect and deserve a fast, intuitive and seamless experience in every segment of their lives. loanDepot is committed to developing the kind of experience consumers have come to expect from other industries."
With recent research confirming the majority of borrowers today prefer applying for loans online, this talented trio will lead loanDepot in our quest to provide responsible borrowers across the country with access to the funds they need to achieve their dreams. Each offers a unique talent that, when combined, creates a dream team for new product development and consumer experience.
Focused on product management with start-up and Fortune 500 companies, Von Kaenel most recently served as managing director at Outset Ventures, LLC. He also has held leadership roles at technology brands including SimpleAir, Inc., Tyco Retail Solutions, Vue Technology, Airmedia Inc. and Stamps.com.
Medeiros' expertise is in leading digital and user experience, most recently as executive director at Lenovo, where he oversaw end-to-end vision and strategy for the company's digital user experience and marketing campaigns. He has worked with such brands as Seagate Technology, Intuit, AT&T Wireless, Getty Images and Dell Computers.
Wang, who most recently oversaw all consumer and dealer marketing programs for Hyundai Capital America, is a veteran strategist and analyst. She has assisted industry leaders such as JP Morgan Chase, Citi Cards and Fleet Financial Group with consumer marketing strategy and innovations in consumer lending.
loanDepot's impressive growth and unique culture has attracted an array of significant talent in the lending, product development and technology innovation arenas, including: Brian Biglin, chief risk officer, who came from Intuit, PayPal and Microsoft; Dominick Marchetti, chief technology officer, who came from Blueberry Systems; Charles Merrill, vice president of portfolio management, who came from PIMCO, Goldman Sachs and UBS Investment Bank; and Dave Norris, executive vice president, retail, who came from Nationstar, LendingTree, Qualcomm and Discover Home Loans.