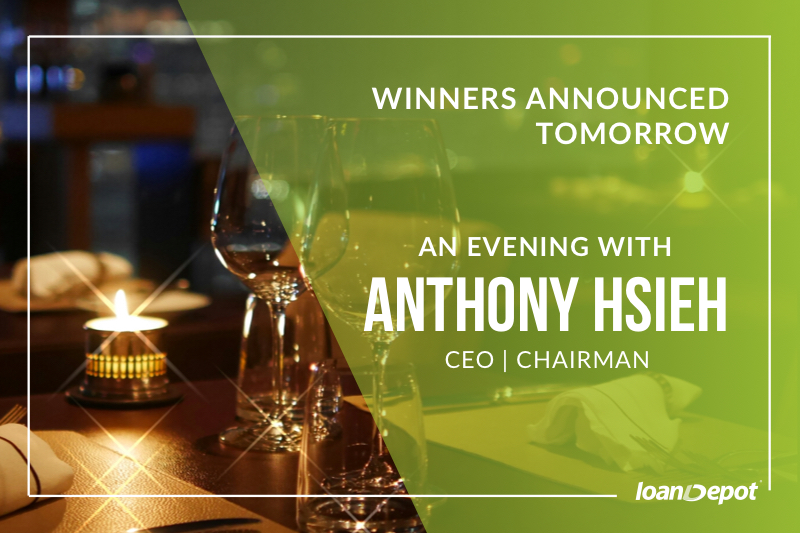 We're just hours away from announcing the "An Evening with Anthony Hsieh" contest winners! Check back here tomorrow and you'll find out who has earned a seat at the table with our CEO Anthony Hsieh. The winners' names will be posted here on Friday, May 12th. The stories everyone shared with us, like Anthony's, have been truly extraordinary, and we cannot wait to share them with all of our followers.
This exclusive experience—a unique dinner in Newport Beach, Calif.—is reserved for a select group of winners, and is sure to be memorable, with Anthony sharing his story of how he immigrated to the United States from China, overcoming many challenges and rising to become one the most prominent and influential people in lending. His impressive leadership, unparalleled vision and extraordinary determination are an inspiration to #TeamloanDepot daily—and his tenacity and charm are sure to inspire all of the lucky attendees, as well.
Stay on top of Anthony's latest views and perspectives that he shares with his community by following him on LinkedIn and Twitter.