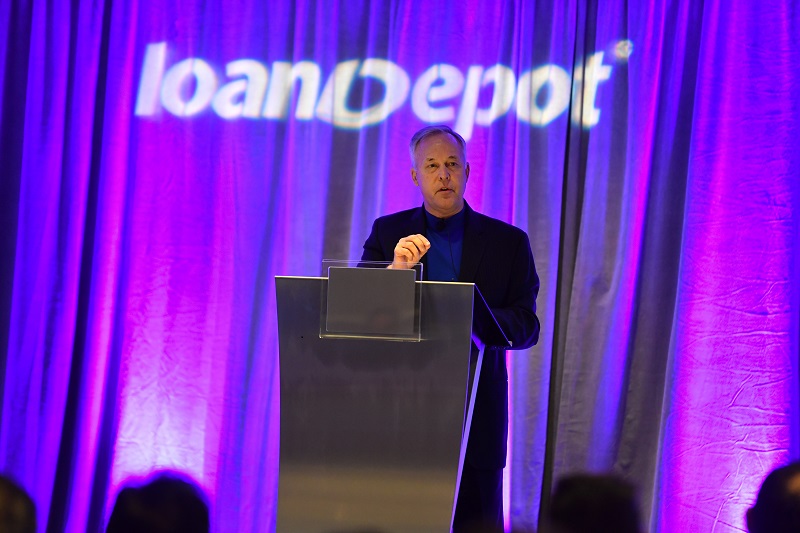 Earlier this month, our top retail lending associates gathered outside of Boston to hear loanDepot's executives including David Norris, chief revenue officer, Dan Hanson, chief retail production officer and Paul Anastos, a retail president, speak at one of our first events this year. The day kicked off by celebrating the team's 2016 achievements and ambitious goals for 2017. Hanson added to the conversation by highlighting the growing focus on building builder business over the next 12 months. Later in the day, Norris joined Anastos on stage for a lively Q&A to lead out the evening's celebration.
While toasting the team's successes, two individuals were honored for their outstanding contributions.
Kathy Lane, the inspiration behind #TeamloanDepot Boston's many charitable efforts, including their annual Toys for Tots drive, received the Kathy Gelinas Award. The award, named after a cherished underwriter well known for her exceptional unselfishness, is bestowed annually to the associate who best reflects Gelinas' generosity and dedication.
"We do a wicked lot of good things here at for our community," explains Lane. "Toys for Tots, our coat drive, our food pantry collection, backpacks for back to school, United Way, cancer awareness—plus many other events throughout the year. They're all so important to our communities and to our associates."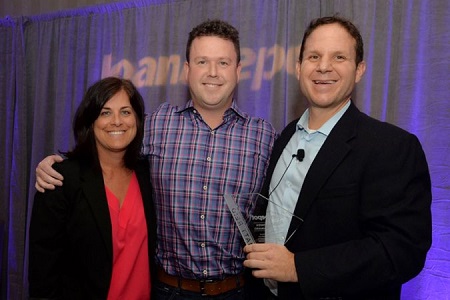 And Matt Reid, a branch manager at our New City, New York, location, received the Andrew Owen Memorial Award. This award, named for a beloved branch manager, is presented to the branch manager who demonstrates exceptional professionalism and personal performance. Recipients also must demonstrate exceptional integrity, loyalty and hard work.
Reid, a married father of three, came to loanDepot thanks to its high-tech, high-touch culture that fosters the type of lasting relationships he has with his customers.
"While loanDepot is a leading national brand with tremendous volume, it still feels like we work at a small local business interested and very involved in helping people in our community," says Reid. "It is very comforting to know how we offer industry-leading technology and quality service in a fun environment."
With cheers for 2016 complete, and plans for 2017 presented, the team enjoyed a music-filled night of dancing and laughter before embarking on a path to help tomorrow's borrowers achieve their dreams.
Interested in joining America's Lender and helping borrowers nationwide? Email us your resume, along with your area of interest, to hello@loandepot.com.