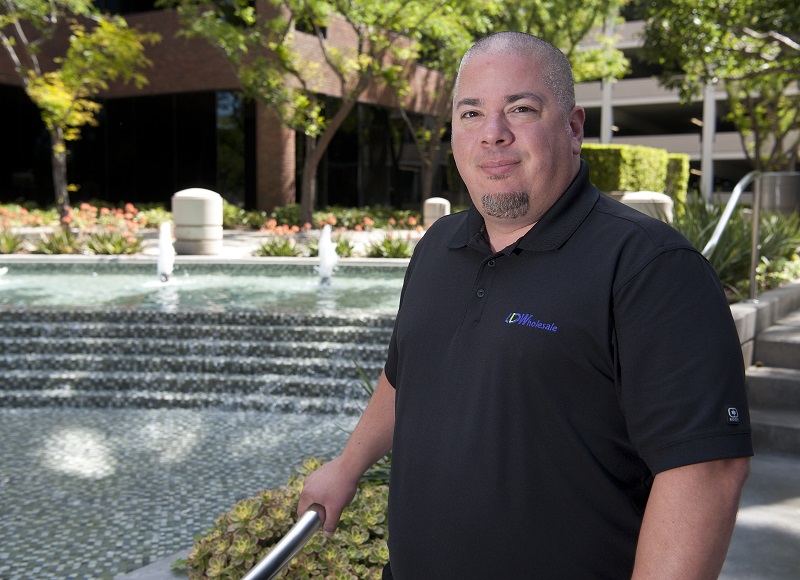 Ethics. Integrity. Excellence. These three values inspire Richard Hernandez, vice president of loanDepot's wholesale division, every day.
"Doing what is right, the right way, and at the right time, must always be at the core of our actions here at loanDepot," Hernandez explains. "We must never lose sight of the fact that for every transaction, there is a borrower awaiting the keys to their new home or the opportunity to strengthen their financial situation. It's what keeps us going everyday."
Hernandez is proud of his team's many milestones, including the development and launch of the division's online access tool—which is currently considered as best-in-class for the industry.
"Creating a best-in-class platform that seamlessly integrates with our loan origination system is an unbelievable feat," Hernandez says. "The fact that we were able to build and launch our portal in under four months is in large part to the dedication and knowledge of our technology team."
Adds Hernandez, " loanDepot's online wholesale platform empowers us to manage the entire loan process with exceptional accuracy and efficiency while providing exceptional customer service."
Hernandez was drawn to loanDepot in 2013 thanks to the company's focus on technological integration and customer service. He joined the company as director of business process, and was quickly promoted to his current position as vice president.
He remains confident that loanDepot's continued focus on high-tech systems paired with high-touch customer care will help the company maintain its industry-leading reputation.
"At loanDepot, you get back what you put in," says Hernandez. "We know our employees are our greatest asset and we couldn't do it without them."
Interested in pairing technology and customer care? See our career openings.