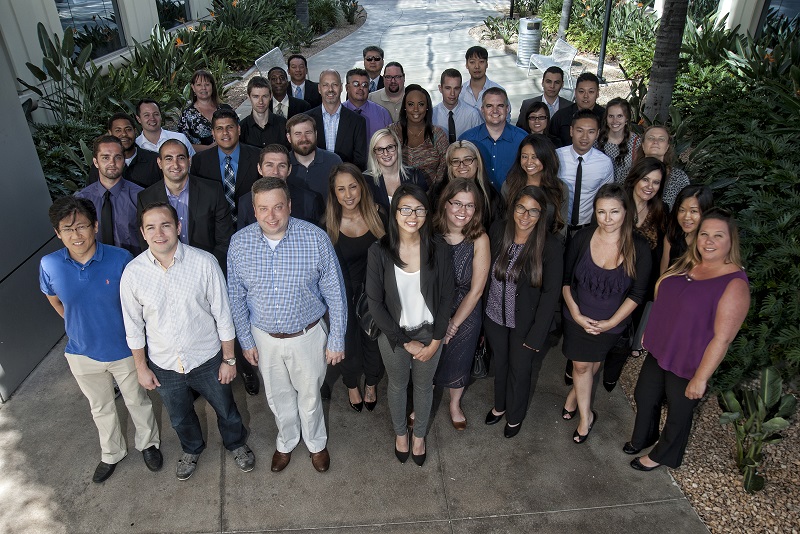 Taking excellent care of our borrowers is a top priority at loanDepot. To achieve that, we work tirelessly to ensure the evolving needs and desires of borrowers are managed quickly and efficiently. Thanks to our dedication to excellence, the volume of borrowers we assist continues to grow.
So, we weren't surprised when recent data released by the Federal Financial Institutions Examination Council (FFIEC) revealed that more Americans took out mortgages to purchase a home in 2014 than in 2013. 4.6% more, to be exact. And, an increasing number of these borrowers came to nonbank lenders – like loanDepot – for their mortgage needs. In fact, nearly half of all mortgages in 2014 were made through nonbank lenders!
As a result, our recruiting teams at loanDepot are focused on identifying financial professionals nationwide who share our interests, values and vision.
Today we are extremely proud to announce that we have added 109 new financial professionals to the #TeamloanDepot family. And, more than half of these new associates will soon be assisting responsible American borrowers across the country as licensed lending officers working out of our offices in Arizona, California and Texas.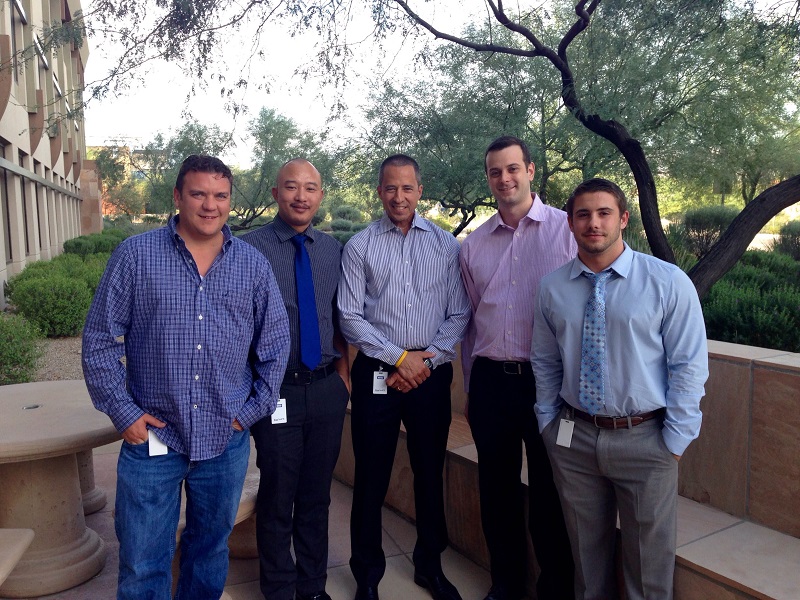 Please join us in welcoming these new #TeamloanDepot associates: Taylor Aguirre; Geoffrey Ahn; Fernando Albarran; Paul Allen; Thaer Anaim; Shahob Ariazand; Laseez Awoniyi; Rick Barnes; Dawn Benson; Kelly Borzoni; Tanvir Brar; Pamela Brunson; Collin Brashears; Jordan Brown; Dennis Bystritsky; Catories Cameron; Danielle Carr; Ramiro Castillo; Chardon Chaney; Maria Chang; Albert Choi; Christopher Claassen; Brenda Comte; David Coniconde; Shaynne Costello; James Davis; Joshua Dean; Meredith Dillas; Megan Ellis; Carol Echeverria; Joshua Esquivel; Kelli Ferguson; Joseph Fuentes; Nicolas Garaven; Alecia Geiger; Adam George; Jeffrey Giger; David Gimbi; Jaime Gonzalez; Roberta Gordea; William Griffin; David Griffith; Lora Hansen; Kitt Holland; Wiliam Huang; Heather Hwang; Matthew Hwang; Anthony Jenkins; John Jermanis; Royce Joe; Brian Jordan; Joseph Kim; Joseph Kim; Johnny Lee; Nan Li; Franco Loconte; Juan Lopez; Casey Love; Demetria Mabry; Kevin McGowan; Aaron Maddock; Bianca Maldonado; Douglas Mansky; Steffan Mawudeku; Cynthia Miller; Elena Murphy; Aimee Musselman; Thomas Nestor; Lee Ngo; Stacey Nguyen; Tuan Nguyen; Andrew Nickens; Mahshad Nouraei; Kaylie Norris; Priscilla Nunez; Eric Pace; April Parker; Kevin Pham; Marcus Pinon; Javier Quintana; Anthony Quintanar; Christian Ramirez; Michael Rizzo; Keith Roberts; Grant Rogers; Romtein Rostami; Maria Sanchez; Michael Sanchez; Kyoung Shin; John Sideris; Anais Solares; James Starvropoulos; Jordan Sucamele; Monique Thibodeaux; Joseph Tizcareno; Preston Todhunter; Emanuel Tousounis; Cindy Tran; Matthew Tran; Meagan Vaca; Thalia Villanueva; Zachary Von Iderstein; Marcus Ward; Christopher Welch; Shauna Welch; Alexander Welton; Kimberly Williams; Michael Wilson; and Kevin Wong.
If you're interested in an exciting career opportunity at an emerging-growth tech-enabled national lender offering purchase, refinance, personal and home equity loans, we'd like to hear from you at careers@loandepot.com.