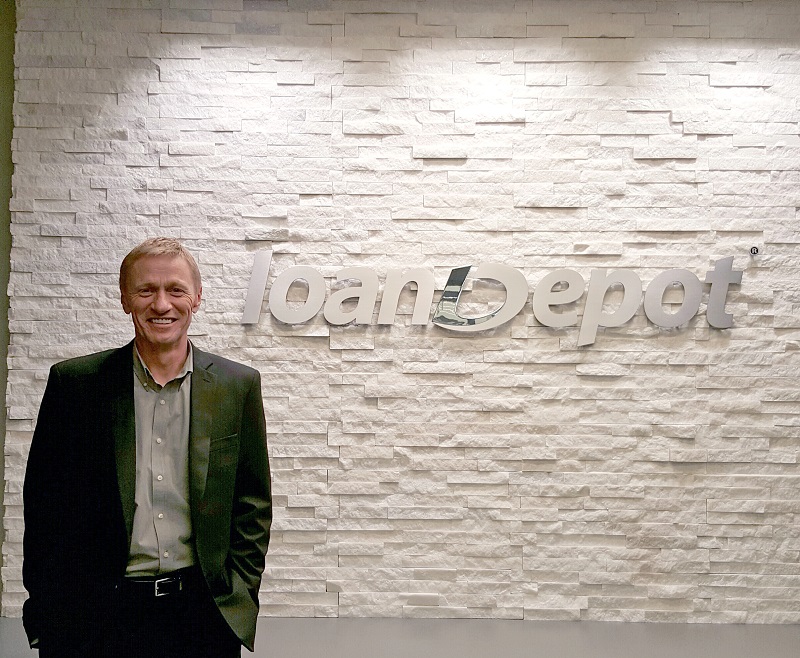 For #TeamloanDepot, it is an honor to serve the men and women who have stepped up to defend America.
At loanDepot we've created a special team specifically dedicated to processing VA Loans. This team, comprised of many former military personnel, work tirelessly to ensure all special VA Loan underwriting requirements are met and the loan process is fast and smooth. As a result, we are proud to announce loanDepot has helped more than 10,000 U.S. veterans buy or refinance homes in 2015 alone through financing options.
One of those assisting us is production manager Sonny Haskins, a U.S. Army veteran. Sonny has worked in lending for more than 13 years, specializing in VA Loans for nearly a decade. A seasoned professional, Sonny is committed to helping current and former armed forces personnel, like Gary from Northern California, a retired military professional who had been diagnosed with cancer and was given six to eight months to live.
"Gary and his wife, Dorothy, lived in Northern California," recalls Sonny. "He wanted to refinance from a 15-year-loan to a 30-year-loan to reduce the mortgage payment for his wife before he died."
Gary had approached other lenders, but was met with denials when his home appraisals came in too low. By the time he called loanDepot, he was extremely frustrated because he was worried he'd run out of time to help his wife. So Sonny went to work to help this borrower in need.
"I told him I was ex-Army and that I understood and would do everything to get to the underlying problem with his loan so that we could solve it," said Sonny.
Sonny took on the task of finding a resolution for Gary in the limited time he had left.
How did it turn out?
Sonny was able to help Gary and Dorothy refinance their mortgage. "Many lenders do not lend all the way to 100-percent loan to value, but loanDepot does," Sonny says. "This can often be the key in a VA Loan being approved." To top it off, Sonny even got the VA-Loan funding fee waived because Gary was disabled.
"One thing not every veteran knows is that you are exempt from the funding fee if you have a service-connected disability," he adds. "Also if you're retired military and become disabled later, you can still apply for disability and have the fee waived in some cases. The VA has the final say on who is exempt."
While Gary's story is special, every story Sonny encounters is somewhat unique.
"Whoever puts on that uniform, whether they are called into active duty or not, they're all heroes," says Sonny. "They deserve every bit of our attention and I'm honored to help them through loanDepot's VA Loan program."