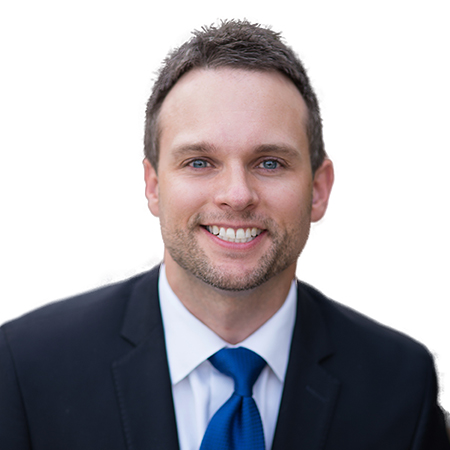 Creating lasting connections and helping families achieve their American Dream of homeownership is what drives David Yurovchak, sales manager at loanDepot's imortgage lending store in Henderson, Nevada, each day.
"In today's high-tech world, I believe in doing business the old-fashioned way—by building relationships based on the value that my team and I provide," says Yurovchak. "Together, we have helped hundreds of families, many of whom never thought they would be able to call themselves homeowners."
Recognized in the industry for his commitment to excellence, Yurovchak credits loanDepot's ability to create unique solutions for borrowers for his success.
"loanDepot is the future of consumer lending and I am excited to be here and watch as the company reshapes the industry," the 2015 Scotsman Guide and Mortgage Executive Magazine top originator says. "Chairman and CEO Anthony Hsieh's leadership is awe-inspiring and I believe wholeheartedly in his vision for the future."
Helping customers achieve their dreams is one of the greatest parts of working at loanDepot.
"We recently helped a single mom who adopted six children and fostered 19 kids in the past 20 years," he said. "She needed a new house with more space but she needed to sell her current home to qualify. In order to get the maximum value, she used credit cards to fix up and stage the house for sale. Unfortunately, that dropped her credit scores too low and it jeopardized her new loan."
Undeterred, Yurovchak and his team worked with underwriting to put together a plan while the new home was being built.
"After about four months, with everyone on our team helping and the buyer doing her part, we were able to get her credit scores up and we got her closed," he says. "She was so happy after it was all done."
With more than 12 years in the business, Yurovchak says there's no doubt in his mind that the technology loanDepot is developing today will have a sweeping impact on consumer lending over the next 10 years and beyond.
"My goal is to have the right people in place to handle to extra volume that is on its way," adds Yurovchak. "The fact that we will be able to help that many more deserving families is truly exciting."
Would you like to be on a team that helps people achieve their dreams? Check out our openings.