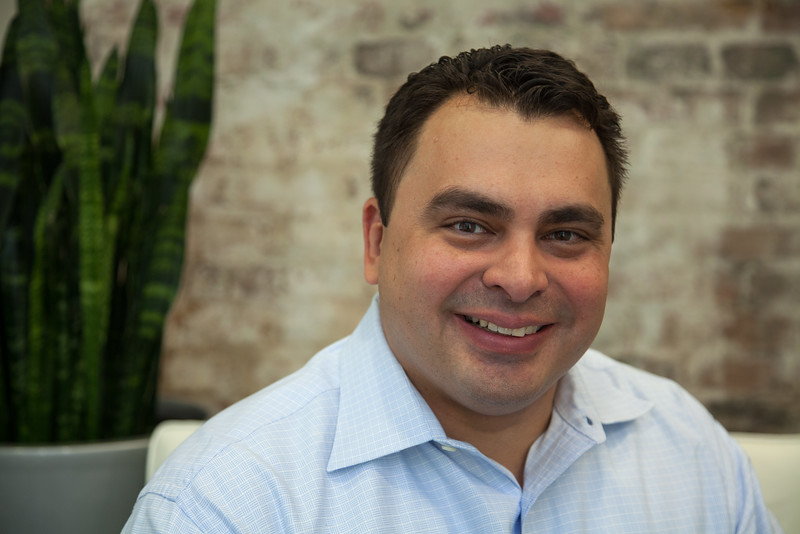 loanDepot is dedicated to bringing the ultimate user experience to American borrowers as they search for the liquidity they need to fuel their dreams. That is why our Chief Technology Officer, Dominick Marchetti, is laser-focused on the future of lending—and, more specifically—on how consumers will experience the marketplace lending process.
Marchetti, who spent the greater part of his career building rock star IT teams, was attracted to loanDepot thanks to CEO and Chairman Anthony Hsieh's vision for marketplace lending and our company's role in redefining this emerging category.
"Our goal is for users to have a truly seamless, device-agnostic lending experience. The great thing is that we're not bound by legacy and we're not constrained in any way," explains Marchetti. "How we affect our process, our culture and our tempo as well as how we think about the consumer experience is completely up to us."
Dominick, together with Geoff Bastow, EVP, Technology Solutions, Mike Wilson, SVP, IT Operations, Dan Lader, SVP Technology Portfolio Delivery, and Anthony Jenkins, SVP, Software Engineering, are building a FinTech dream team that will use today's opportunities to define tomorrow's consumer lending experience.
"We are reimagining what the loan process will look like from the consumer experience first and then with industry requirements added," says Dominick. "And we're actively expanding our IT organization to support all of the initiatives we have planned."
An entrepreneur at heart, Marchetti has founded two companies. He grew his first from zero to 7,000 employees.
"loanDepot has a very entrepreneurial spirit, with a strong focus on growth and speed," says Marchetti. "Along with having all of the benefits of a solid, well-formed company that has great revenue and profits."
One of Marchetti's proudest moments since his arrival is also an industry-defining one for loanDepot: the launch of TRID.
"We introduced a host of automation and efficiency enhancements with TRID," explains Marchetti. "The end result is a much more tech-enabled, savvier experience that is in line with consumer expectations."
Marchetti sees further efficiencies developing in the very near future.