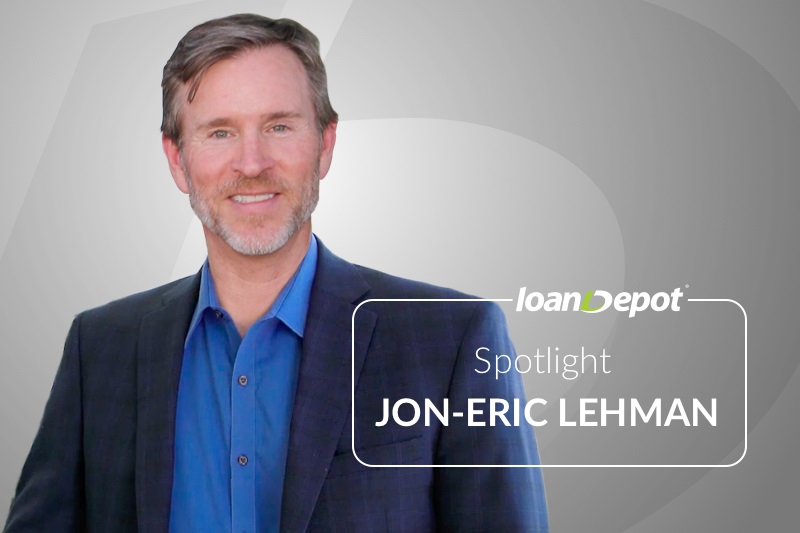 When asked what he thinks is the most exciting part of being at loanDepot today, Sales Manager Jon-Eric Lehman offers, "It's the fintech side of our business – knowing that we're using technology in ways that are light years beyond what anyone else is doing in the lending space. We're the only ones who can offer the experiences that we've developed."
Lehman, who is located at our new retail location in Palm Springs, California, is a specialist who understands the very specific challenges found in an area that has a hearty mix of residential and vacation purchases.
"Here in the desert, we have a whole new generation of buyers exploring properties in our area," he added. "Being able to communicate and connect them to the loan process in a way they understand makes us their best choice."
As sales manager of the Palm Springs loanDepot office and a lending industry veteran, Jon-Eric Lehman is an expert on his region and highly knowledgeable about the many changes underway in an area where growth has exploded since he joined the company 4 years ago. Meeting the expectations of prospective buyers at both ends of the age spectrum is no small task, but it's a challenge that Jon-Eric's growing team embraces in order to support a community with unique and diverse needs.
"Working at loanDepot is special because our culture is truly one-of-a-kind," he said. "There are many places that preach the value of their corporate culture, but they end up being empty words. At loanDepot they're alive every day – culture powers our strategy and helps us set the pace by working together as one, united team."
Interested in joining a company that focuses on a healthy corporate culture and has plenty of room for personal growth? Email us at hello@loandepot.com with your résumé and area of interest today.