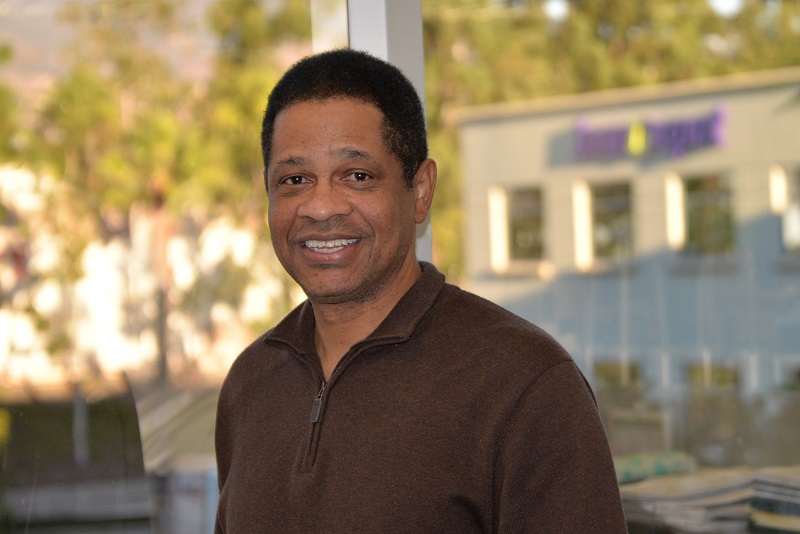 Helping #TeamloanDepot associates achieve their own financial dreams is Leonard Compton's mission here at loanDepot. He's been with the company since its founding in 2010 and is the force behind over 1,000 employee friends and family home purchase, refinance, personal, and home equity loans.
"I love working at loanDepot," says Compton. "I believe in the talent and vision of our executive team. I especially enjoy my role helping fellow #TeamloanDepot associates because they are entrusting me on a personal level."
Compton says loanDepot Chairman and CEO Anthony Hsieh as best described as a "visionary." He has been with Hsieh for decades, working with him at his prior companies before his position at loanDepot. "Anthony understands the lending market and what the possibilities are, and he is leading us to be the innovators and winners in the industry," Compton says.
Compton, who holds licenses in 21 states, is a reflection of the company's commitment to ongoing training. For example, the company offers Accelerated Career in Effective Sales, or ACES, training throughout the year that enables loan officers to attain up to 11 state licenses following the six-week course. The company's Successful Enterprise Learning Environment Career Training, or SELECT, is a training course dedicated to honing the skills of the company's processing professionals. And, all #TeamloanDepot associates participate in ongoing industry training through loanDepot University.
Compton approaches #TeamloanDepot associates the same way that associates approach fellow borrowers—working tirelessly to provide loanDepot's signature customer-first service, with its exceptional streamlined process.
"Just like we do with all of our borrowers, I focus on understanding the #TeamloanDepot associate's needs first and foremost," explains Compton. "After that, it is my honor to help them throughout the entire lending process."
Interested in building a career with a dynamic, fast-growing company that's committed to taking care of its people? Check out our current openings.