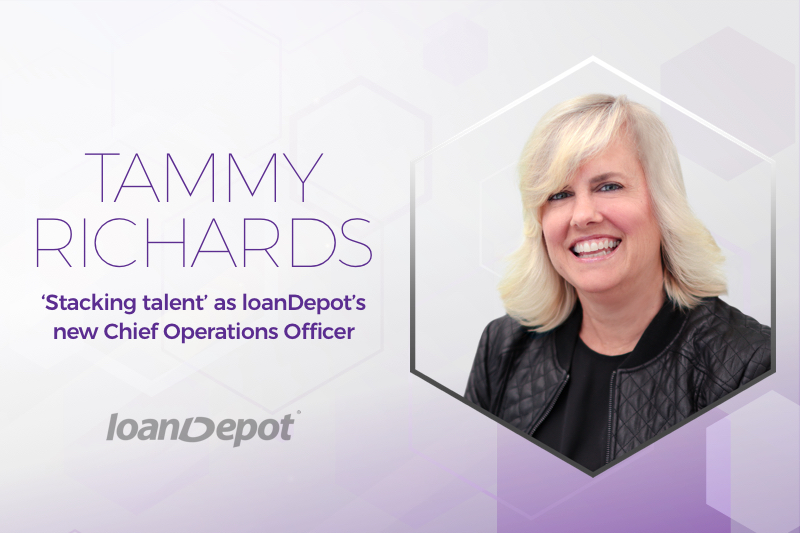 Our CEO Anthony Hsieh used two words on LinkedIn to describe our hiring of Tammy Richards as chief operations officer: "stacking talent."
Great talent is required to continually build and drive the vision of giving customers a one-stop shop for home buying, financing and improving their homes.
And Tammy is great talent.
She has 30+ years of experience and has been a C-Level executive during the industry's shift into contemporary times, and gets our vision of blending digital simplicity and smart local service to serve customers way beyond mortgage.
In her new role with loanDepot, Tammy will oversee more than 1,600 of our team members and will grow and refine loan production, manage underwriting, processing, credit policy, funding/closing processes, and quality controls. She will be located in our Southern California headquarters, and will collaborate closely with our state-of-the-art mello Innovation Lab—which houses 450+ developers and engineers—to simplify and improve the loan process.
She has served in senior roles at Wells Fargo, Bank of America, and most recently Caliber Home Loans.
What does this mean to our customers? It means the talent is stacked in your favor so you get a simple process and great service for managing the business of your home.
We're always at your service—online or in your community—and hope you help us welcome Tammy who's here to make your home buying and owning experience easier.