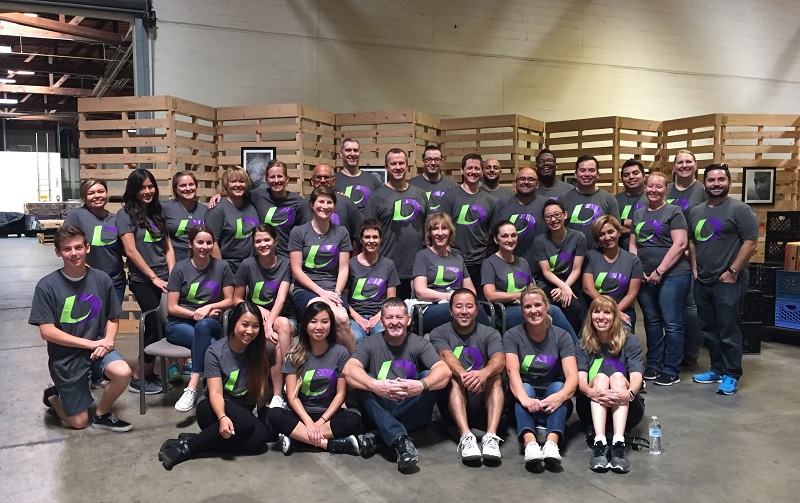 Serving the communities in which we live and work is a goal we take seriously. Which is why, when we have the opportunity to go big for a cause, #TeamloanDepot goes the distance to make a difference.
This year's food drive is no exception. Starting at our Southern California and Tennessee campuses, and continuing throughout November at our Arizona and Texas locations, #TeamloanDepot is collecting for a variety of local food pantries.
"TeamloanDepot SoCal did an amazing job this year in contributing donations for our food drive," says Kathy O'Halloran, a vice president in loanDepot's human resource department. "Our other campuses are equally enthusiastic about collecting and donating groceries and more for food pantries across the country."
Our November food drive is in addition to the more than $8,000 that TeamloanDepot has already donated to food pantries nationwide this year. So far, our SoCal and Tennessee campuses have collected more than 4,169 pounds of food. We'll be collecting donations from our Arizona and Texas campuses well into December.
loanDepot - Giving Back - Food Drive 2016 from loanDepot on Vimeo.
#TeamloanDepot's efforts to feed our communities isn't just limited to food drives. Each year, Peter Macdonald, our executive vice president, legal, takes his team to volunteer at Second Harvest, one of Orange County's largest food banks, to help sort food donations at their food distribution center. In 2015 alone, Second Harvest provided more than 20 million meals to families in need, and has a bold goal to end hunger in the Orange County community by 2025.
"We are extremely thankful for all that we have," explains Macdonald. "It is essential to give the gift of food to those who are less fortunate now—and throughout the year."
#TeamloanDepot Southern California and Tennessee look forward to seeing if our Arizona and Texas campuses can surpass our collections and help hundreds more deserving families. We'll make sure to update you on the final results, as well as our other charitable activities this holiday season.
Looking for an opportunity to join a company that is community-focused? Email your resume and area of interest to hello@loandepot.com.