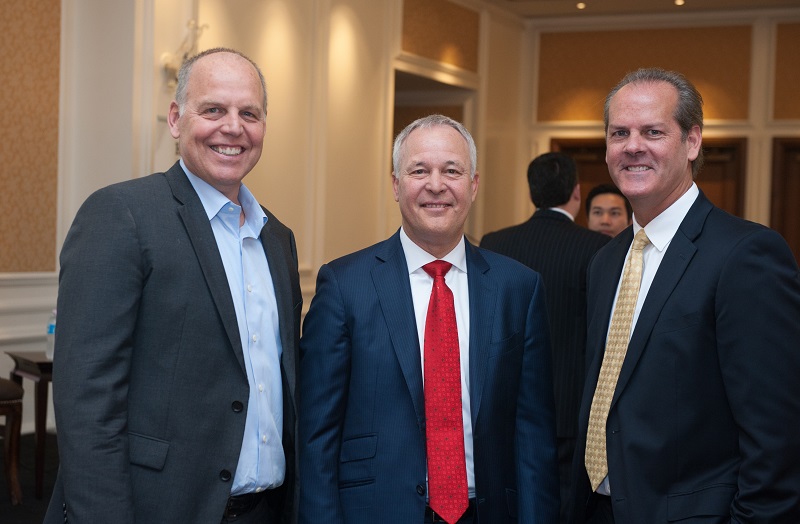 Helping the communities in which we work and live is a core value for #TeamloanDepot. One of the many ways we give back is sponsoring discussions such as the third annual Meyers Research and HomeAid America Housing Outlook: A Builder and Capital Perspective.
With a goal to help more than 3.5 million homeless people in America, the conference was one of seven around the country that helped raised over $250,000 in the last 12 months.
"loanDepot and imortgage are proud sponsors of HomeAid and truly amazing work it does in our communities as the largest provider of homeless shelters in America," said Dan Hanson, EVP of national production for imortgage, a division of loanDepot and veteran board member of HomeAid.
Held at the Pacific Club in Newport Beach, CA, the conference featured three panel sessions followed by questions and answers. During the first session Dr. Kevin Gillen, Ph.D, chief economist at Meyers Research presented his outlook for housing. "Homebuilder sentiment as of January 2016 is high," said Gillen. "I believe GDP growth and home prices will continue to increase in 2016 but at a slower pace than last year."
During the second session, Dan Hanson spoke to the crowd about how we're commitment to improving the future of lending. "We are working on new technology that will streamline collecting a borrower's information and speed up the lending process."
When asked to comment on the event, Kevin Budde, SVP of production, west division of imortgage said, "We couldn't have made such an impact without our parent company, loanDepot. Joining and being part of the second biggest nonbank has been such a plus for imortgage. loanDepot, and its brands including imortgage, are a charitable force to be reckoned with."
Interested in joining a team that gives back to the community? See opportunities and apply here.
imortgage is a division of loanDepot. Learn more here.