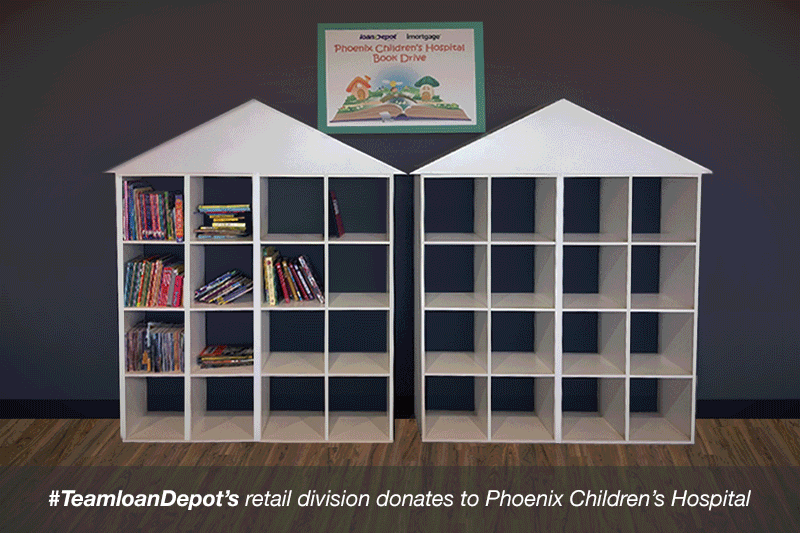 It's said books open the heart to imagine the impossible. For the patients at the Phoenix Children's Hospital, books entertain, encourage and motivate.
So when #TeamloanDepot in Scottsdale learned the shelves of this vital Arizona resource needed more new books, our associates quickly launched into action. Over the course of a few weeks, they quickly filled a special donation library set up at our campus until they could be delivered to the young patients at PCH's The Emily Center Family Health Library.
"I'm extremely proud of #TeamloanDepot," says Leann Dvorsky, our meeting and event specialist based in Scottsdale. "We had hundreds of books donated from across the United States. It's an unprecedented response!"
Giving back to the communities in which we work and serve is always top of mind for #TeamloanDepot. For Dvorsky, this drive was especially important, as it helps her Phoenix community.
"I'm so delighted by the success of this book drive," she adds. "Now the book carts will be filled with wonderful books for these deserving children!"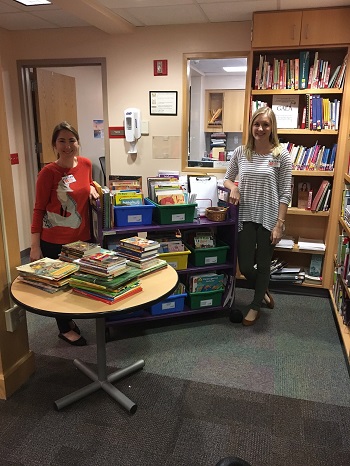 Dvorsky was on hand to personally deliver 32 boxes—which totaled 1,600 books—to Millie Donaldson, library services supervisor at The Emily Center. Kate Allen, a meeting and event coordinator also based in Scottsdale, assisted with the delivery. loanDepot continued this story of giving by donating an additional $4,500 in cash to ensure the library shelves continue to be replenished.
"The library usually goes through between 800 to 1,000 books a month," explains Dvorsky. "The children are allowed to keep one or two books of their choice during their stay. Our donation will ensure that the library's shelves are well-stocked for nearly two months."
Interested in joining a company that makes giving back a priority? Email your resume with your area of interest to hello@loandepot.com.