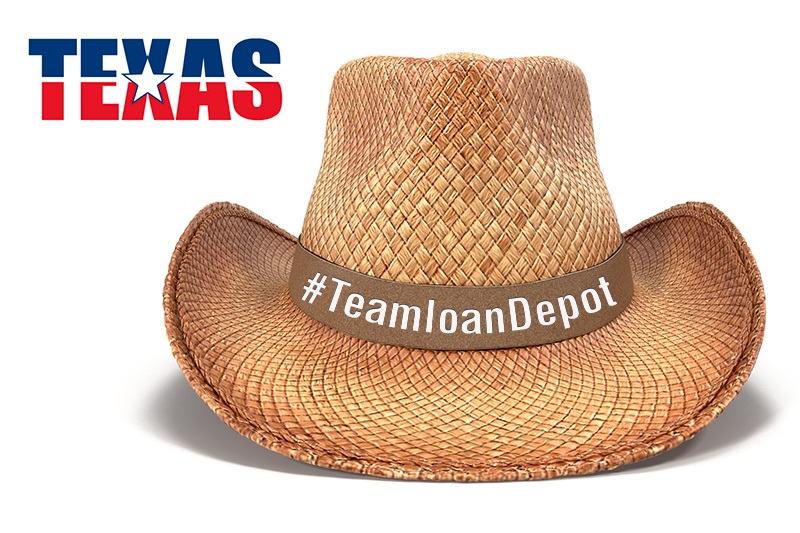 Helping the communities in which we live and work is at the heart of what we do at loanDepot. Whether helping veterans fund homes for their families; matching responsible borrower with the credit they need to purchase a home, access home equity for an important renovation; or paying down high interest rate credit card debt, every day #TeamloanDepot associates are hard at work to help consumer nationwide achieve their dreams.
We're also actively supporting our communities through our volunteering and charitable donations. Our Texas campus, for example, regularly participates in local charity events throughout the year. To kick off 2016, our Texas #TeamloanDepot participated in a fun run to benefit Ability Connection Texas, a Dallas-area charity that provides speech language pathology, and physical and occupational therapy support for children and adults with disabilities.
The fun run consisted of a 3.1-mile off-the-grid running, climbing and crawling adventure complete with more than 20 obstacles and tons of mud. At the end of the day, 16 brave #TeamloanDepot associates raised more than $2,000 and walked away with a days' worth of special memories—along with a lot of that aforementioned mud.
"We're so blessed to work at loanDepot," explains Amy Johnson, platinum licensed lending officer and one of the loanDepot organizers. "We want to give back and make a difference in our communities."
Next up, Johnson, along with colleague Madris Hall are coordinating efforts to provide food for Minnies Food Pantry and Soup Mobile.
The fun run comes on the heels of a successful 2015 giving back to our communities effort, during which our Texas #TeamloanDepot associates raised more than $3,800 for Feeding America; donated hundreds of toys to Toys for Tots; and raised more than $7,400 for the Juvenile Diabetes Research Foundation. That's on top of the hundreds of hours of donated time our associates gave in support of their own personal charities.
Giving—and giving back—is what our #TeamloanDepot pride themselves on every day.
Interested in being a part of a group that loves to give back? Check out our current openings.