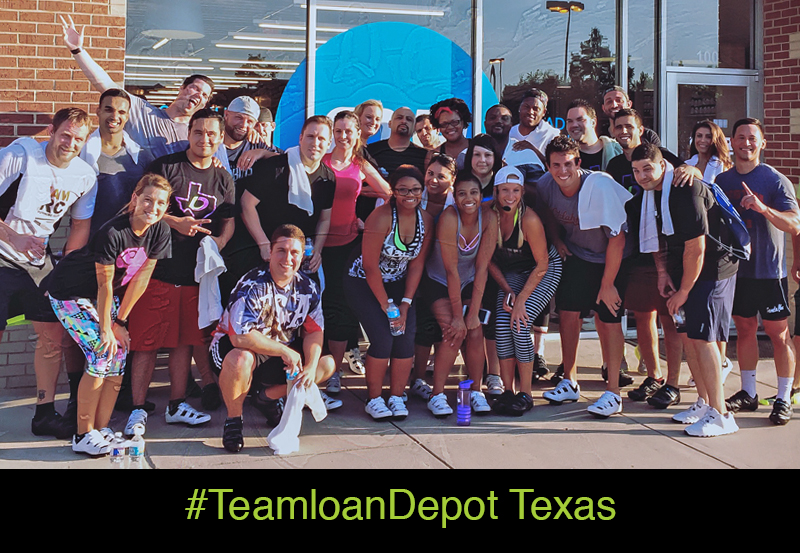 While #TeamloanDepot may be nationwide, we haven't lost focus on the individual communities where we live. At our Plano, Texas campus, a team of associates meets each quarter to discuss how best to channel their volunteer efforts with those areas that personally resonate with their specific campus.
Fresh from running a charity 5K to help keep shelves at Minnie's Food Pantry's well-stocked, this time #TeamloanDepot Texas chose to give back to the children of military families.
"Every day at work, our goal is to help families nationwide," explains Amy Johnson, a platinum licensed lending officer at our Plano campus. "So it's natural for us to extend that effort after work to help the families in our community, as well."
Johnson's father is a veteran. Fellow Licensed Loan Officer Madris Hall has multiple family members who have served in the military. So it seemed natural to select a charity that would benefit those who have served.
"We wanted to find a charity that benefits veterans, but also whose members are volunteers," explains Johnson. "Out of the 95 veteran's charities nationwide, we selected the only one with a four-out-of-four-star rating—which also happened to be headquartered in nearby Grapevine, Texas!"
The charity, Snowball Express, creates hope and happy new memories for the children of our nation's fallen military heroes. The team, which set a goal of raising $2,000, met at Flywheel Plano, a local spin studio, where associates enjoyed an invigorating workout while pedaling hard to achieve their goal.
"And we did it!" Johnson proudly states, and in fact, #TeamloanDepot exceeded its goal by nearly 300 percent, raising $5,795 for the charity.
"Besides raising funds for the charity, it was a great team-building experience. It also feels good to be a part of a company that's always finding ways to give back to others," says GP Sandhu, executive licensed lending officer.
Adds Production Manager Shawn Shute, "It was a great workout for a great cause!"
Even Flywheel Plano, which hosted the event, was impressed with the team's enthusiasm and dedication to the fundraiser.
"Amy did great! We've never had anyone fill a class like she did," says Chelsea Morehart-Bailey, Flywheel's marketing coordinator.
Want to join a team that is dedicated to making a difference for the communities in which we live and work? Email us at careers@loandepot.com today.